National Field Hockey Festival
Nov 27, 2014 - Nov 30, 2014 | National | Indio, CA, USA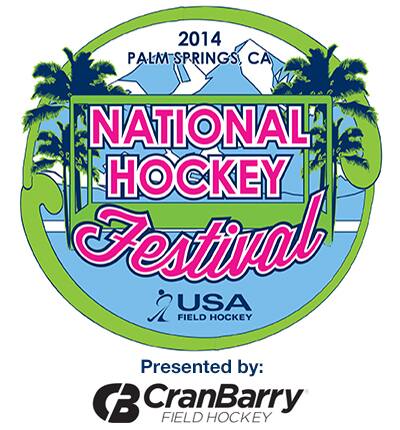 2014 NATIONAL HOCKEY FESTIVAL EVENT PROGRAM
CREATE YOUR COLLEGE RECRUITMENT PROFILE
GUEST PLAYER LIST |GOLF TOURNAMENT | BOYS TEAM REGISTRATION
FLY UNITED | STAY TO PLAY | ORDER GAME FOOTAGE

US MNT vs COLLEGE COACHES

Learn more about the Greater Palm Springs area
After making breath-taking renovations to their grounds, the Empire Polo Club in Palm Springs, California will host the 2014 National Hockey Festival during the Thanksgiving Holiday. As the largest field hockey event in the world, the Festival attracts over 7,000 visitors from the US, Canada, Europe and Caribbean. The Empire Polo Club is excited to once-again showcase athletes on their pristine Californian grass fields to the largest gathering of college field hockey coaches.
Competition Hours
U-14, U-16 & U-19: Thursday-Saturday 7:00AM-4:00PM
Adult: Thursday-Saturday 7:00AM-4:00PM and Sunday 8:00AM-1:00PM
Check-In Information
Wednesday, November 26 4:00PM - 8:00PM
followed by a mandatory Coach and Umpire meeting at 8:00PM.
Location: Renaissance Esmeralda Resort
44400 Indian Wells Lane
Indian Wells, CA 92210
Event Venue Information
Empire Polo Club
81-800 Ave. 51
Indio, CA 92201
Driving Directions found by clicking here.
Stay To Play
Remember to book your housing through our Stay To Play partners, Global JBS!