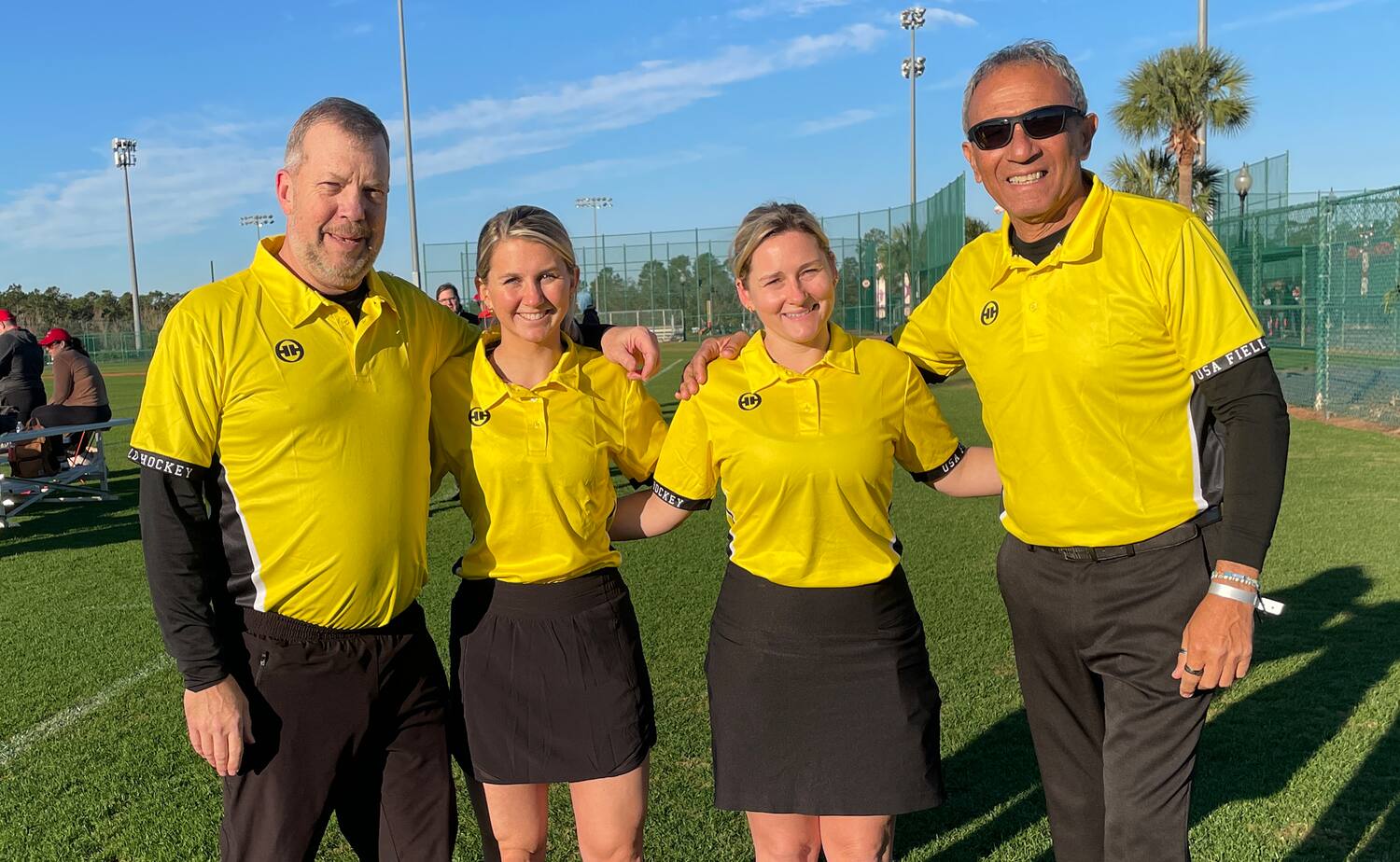 Umpiring field hockey is fun, and a great way to earn some extra money and support the game and growth of the sport. Umpires are needed for youth, middle school, high school, college and club games as well as for USA Field Hockey Regional, National and Sanctioned Events. Umpires are the third team on the field and an important part of the USA Field Hockey Family.
USA Field Hockey umpire trainings and clinics are held throughout the country and online to assist field hockey enthusiasts beginning the exciting journey into umpiring. In guiding all levels of umpires to success on the pitch, these trainings and clinics supply learning tools and answer queries to support and grow umpiring in their region. Many state high school associations also offer umpire training for individuals interested in getting started. USA Field Hockey will help you jump into umpiring and direct you to your local field hockey community.
For any questions regarding umpiring field hockey, please email umpire@usafieldhockey.com.
Hagan Hockey is the Official Sponsor of USA Field Hockey Umpires and is the Official Licensee of USA Field Hockey Umpire Apparel. Get your apparel here!


Eligibility to umpire in USA Field Hockey sanctioned events, some of the largest and most prestigious in the country
Eligibility to become USA Field Hockey rated with increased opportunities for highest rated umpires such NCAA and FIH sanctioned competitions
Complimentary FIH Rulebooks
Exclusive USA Field Hockey Umpire insurance coverage that applies for all levels of competition
Discounts with partners
Umpire Members also receive USA Field Hockey Member App - In the Circle access and are eligible to coach or play at USA Field Hockey sanctioned events