nekəs | noun - a connection or series of connections linking two or more things.
Field hockey, like many team sports, is a game of connections, uniting skilled players and coaches to connect and collaborate to achieve a common goal. USA Field Hockey's Senior Nexus program, presented by Osaka Hockey, is designed to connect players to coaches - and players to players. Senior Nexus is focused on providing a fun, challenging, competitive experience within the long-term athlete development process. Through both technical and tactical exercises, nexus will help guide each player toward his/her own pathway of success.
If you have any questions about Senior Nexus, please contact seniornexus@usafieldhockey.com.

Senior Nexus, presented by Osaka Hockey, is USA Field Hockey's Olympic Development Pathway for collegiate and post collegiate athletes, designed to provide additional development to athletes interested in competing for Team USA. Nexus is an evolution of USA Field Hockey's former High Performance program and Young Women's National Championship tournament. Open to women who have aged out of Junior Nexus and those who are committed to their development, serious about improving their understanding of the game and working on individual and team skills and tactics. Whether a field player or goalkeeper, the concepts and principles presented in Senior Nexus will support all athletes to reach their goals of wearing the red, white and blue.
USA Field Hockey strives to make Senior Nexus and all programming accessible and inclusive to all. Financial aid/scholarships are available. To request financial aid, click here.

USA Field Hockey's High Performance Training Centers identify and train potential U.S. Women's National Team athletes through comprehensive training and skill enhancement sessions, as well as premier level competitions. High Performance Centers allow athletes to train in regional areas close to their homes by some of the country's top coaches.
Trials are open to:
Enrolled collegiate athlete and post-collegiate athletes

Athletes identified by USA Field Hockey
The top athletes will be selected to represent their region at the Senior Nexus Championship (NXC), held annually in the summer. The 2023 tournament will be held from July 6 to 16 at the Virginia Beach Regional Training Center in Virginia Beach, Va.
Selections are performance based to ensure that the strongest representative team participates at the National Championship. The Senior NXC serves as a selection opportunity for the 2023-24 U.S. U-21 Women's National Team, U.S. Women's National Development Squad and U.S. Women's National Team.
If you are interested in registering for a High Performance Center, and thus the opportunity to be selected for the Senior Nexus Championship, click here.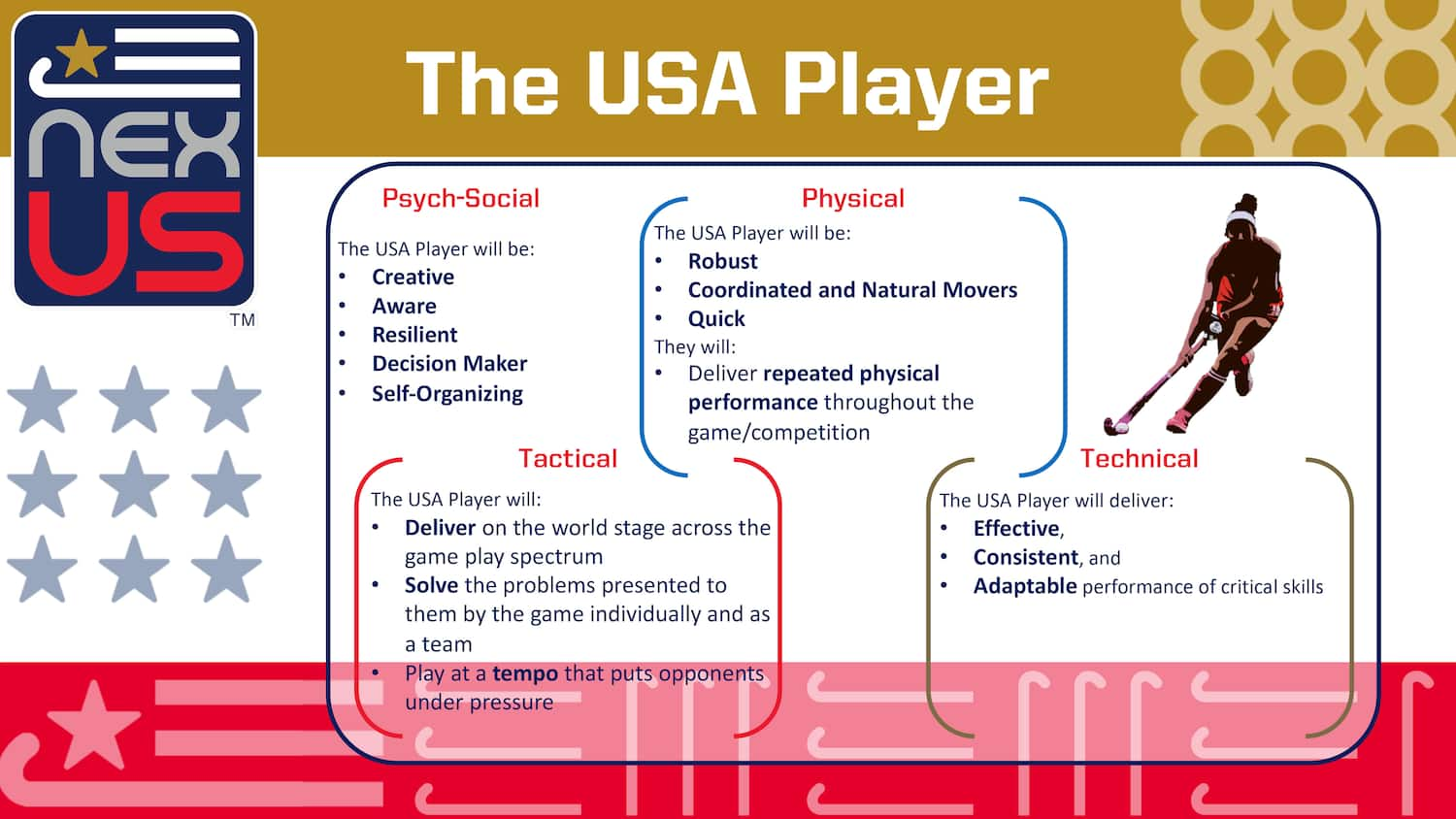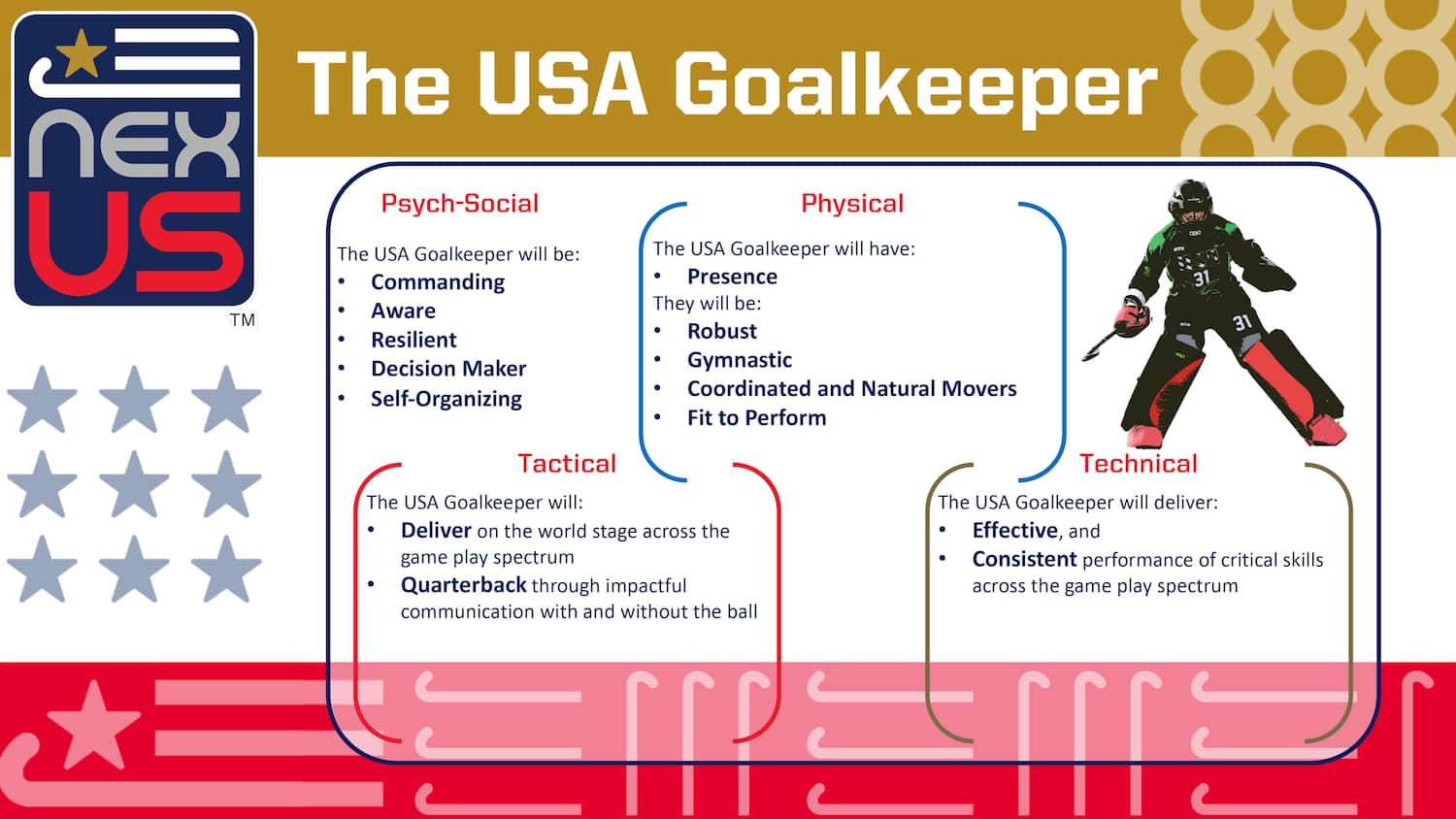 The Senior Nexus Championship, presented by Osaka Hockey, will invite the top female players from the High Performance Centers to compete Thursday, July 6 through Sunday, July 16, 2023 in Virginia Beach, Va. Athletes will work with USA Field Hockey's Coaching Staff and compete in a premiere tournament. USA Field Hockey will assess and select players for various High Performance opportunities.


USA Field Hockey divides the country in nine distinct regions based on location and size of the field hockey landscape.