U.S. Women's National Team's Casino Night
Dec 13, 2015 - Dec 13, 2015 | Lancaster, PA, USA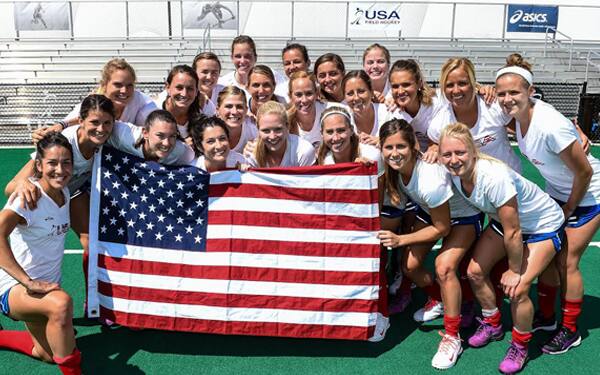 Join Us for the U.S. Women's National Team's Casino Night

Support the U.S. Women's National Team Saturday, December 12 from 7:00 p.m. to 10:00 p.m. at Spooky Nook Sports in Lancaster, Pa. for an evening of food, drinks and fun at Casino Night! During the event, guests will compete in numerous casino games to exchange chips for tickets with the chance to win great raffle prizes. Come out and support the U.S. Women's National Team players, coaches and staff!

Evening Schedule

Dinner Buffet Accompanied with Beer and Wine: 7:15 pm. - 9:15 p.m.

Cash Bar: 9:15 p.m. - 10:00 p.m.
We are in need of Table Sponsors! To make the evening successful, we are looking for companies to join with us and sponsor a gaming table. Your name or company name will be on display for all to see your commitment to the Rio 2016 Olympic Games bound USA Field Hockey program.


Sponsor a table for $1,000.00 or half a table for $600.00.
There is also the opportunity to sponsor the team and coaches for the night for $2,000.00.


We hope to see you on December 12 and appreciate all your support!


CLICK HERE FOR MORE INFORMATION
Spooky Nook Sports | 2913 Spooky Nook Road | Manheim, PA | 17545