Level 1 Instructional Coaching Clinic - Grosse Pointe Woods, Mich.
Aug 10, 2019 - Aug 10, 2019 | Coaching Course | Grosse Pointe Woods, MI, USA
DATE:
Saturday, August 10, 2019
VENUE:
University Liggett School

1045 Cook Rd.

Grosse Pointe Woods, MI 48236

The Level 1 Instructional Coaching Clinic will cover the following topics:

Classroom Presentations and Discussions
Importance of Coaching Philosophy
Coaching as a Profession - How to Coach Principles
Learning & Age-Appropriate Development Principles
Introduction to "Teaching Games for Understanding"


On-Field Learning and Application
Basic Rules & Field Set-Up
Fundamental Skills of Field Hockey - Grip Management
Introduction to Attack and Defense Principles - Small Games
The Basics of Goalkeeping
Designing Fun and Effective Training Sessions
Instructor for this Level 1 Instructional Coaching Clinic: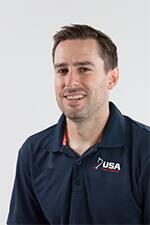 Phil Edwards | USA Field Hockey's Senior Manager of High Performance

Edwards joined the U.S. Women's National Team coaching staff in February 2017. In September 2018, he transitioned into the role of Senior Manager of Junior High Performance for the women's program. No stranger to the national team setting, Edwards has served as the Junior High Performance goalkeeping coach for the U.S. U-17, U-19 and U-21 National Teams. In 2013, he was the assistant coach for the U.S. Men's National Team program and 2 years later acted as the Performance Analyst for the senior men's and women's national teams at the Pan American Games in Toronto, Canada. As a USA Field Hockey Level 3 Coach, Edwards has honed in on his skill set to instruct and mold leaders on the turf.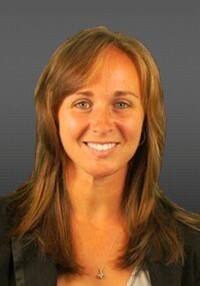 Mallory Federoff | USA Field Hockey Trained Coach Educator
Federoff is heavily involved with USA Field Hockey as a Level 2 certified coach, a Futures site head coach and Region 5 and 9 selector since 2009. She was the assistant coach of two, first-place finishing U-16 teams from Region 5 at the National Futures Tournament (2016, 2018). She served as assistant coach at Lock Haven University from 2009-16. During her tenure there she earned a Masters of Sport Studies with a concentration in sport psychology. Along with her coaching accomplishments, Federoff has also represented USA Field Hockey on the international stage as a member of the U.S. Women's National Indoor Team (2012-15), U.S. U-19 Women's National Team (2005-06) and U.S. U-16 Women's National Team (2000-02).
Federoff was a student-athlete at Penn State University. While at Penn State, she garnered numerous individual honors, while also helping Penn State to a number of team successes including the 2005 Big 10 Conference Championship. In 2007, she was named a 2007 National Field Hockey Coaches Association (NFHCA) Third Team All-American and was named to the 2007 NCAA All-Tournament Team while leading PSU to a National Runner-up finish. Following the 2007 season, she was also a Division I Senior All-Star Selection. She was a two-time All-Mid-East selection and a two-time Academic All-Big 10 Selection.


Please check the USA Field Hockey website COACHING CLINICS for a list of Level 1 Instructional Coaching Clinics. If you would like to attend a Level 1, but do not see one listed in your area, please contact coaching@usafieldhockey.com.
Click here to see a full list of upcoming Level 1 and Level 2 Instructional Coaching Clinic offerings.