Gillespie, Gonzalez & Vittese Conclude Service on USA Field Hockey's Board of Directors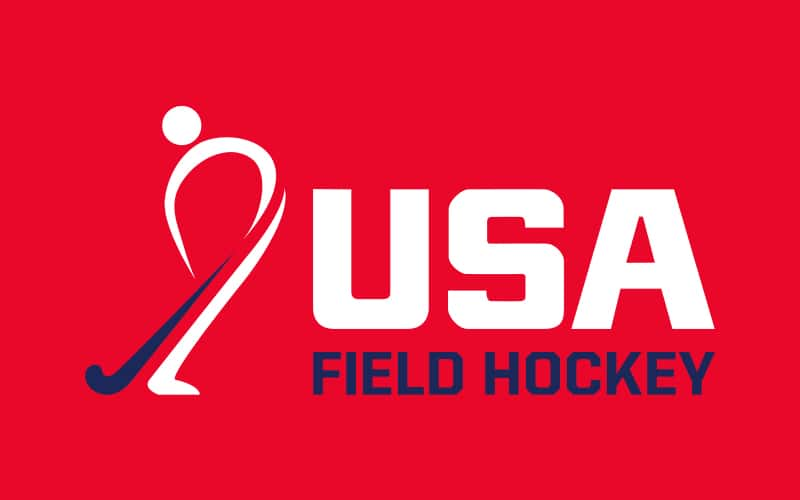 COLORADO SPRINGS, Colo. - Bree Gillespie, Melissa Gonzalez and Mark Vittese will conclude their service on USA Field Hockey's Board of Directors on December 31, 2022. Gillespie and Vittese were elected in 2014 as At-Large Directors, while Gonzalez joined the Board as an Athlete Director in January 2022.
"Bree and Mark have been 8-year stalwarts of the Board, with their deep knowledge and passion for the game they have given so much," said Simon Hoskins, USA Field Hockey's Executive Director. "Bree served as Chair for four years with such expert leadership. Mark has provided insightful legal advice throughout his tenure. They have been star members and anchored the Board, providing loyal and wise guidance to USA Field Hockey. Also departing is Melissa who joined the Board and shortly after took on the increased responsibilities of leading the Yale field hockey program. Much appreciation to Bree, Mark and Melissa."
Gillespie has played and coached field hockey for more than 20 years, competing collegiately at Ohio University. She founded and coached the Lanco Premier Field Hockey Club in Lancaster, Pa. Gillespie served as the Chair of the Board from 2017 to 2021 and as the Chair of the Governance Committee since its inception in 2022. During her time as Chair of the Board, she worked expertly with the Board and staff to pursue USA Field Hockey's Mission.
Vittese has served on the Board of Directors for two, four-year terms, in addition to serving on the Judicial and Finance and Audit Committees. Outside of his work on the Board, he acts as director and head coach of the Spirit of USA Club. His impact on the sport will continue even after his time on the Board concludes.
The most recent addition to the Board, Gonzalez, chose not to run for re-election this term. A two-time Olympian, she was dominate in the midfield for the U.S. Women's National Team from 2010 to 2018, when she retired with 241 international caps. Gonzalez was named Yale's Caroline Ruth Thompson '02 Head Coach of Field Hockey in January 2022.
USA Field Hockey appreciates the efforts of Gillespie, Gonzalez and Vittese, and their absence will be felt.
"It's been a pleasure to serve and work alongside Bree, Mark and Melissa on the Board of Directors over the years," said Cathy Bessant, USA Field Hockey's Board of Directors Chair. "We will miss them and look forward to seeing their future involvement with the sport of field hockey."