USWNT to Host Canada in Pre-PAC Preparation Series in Chula Vista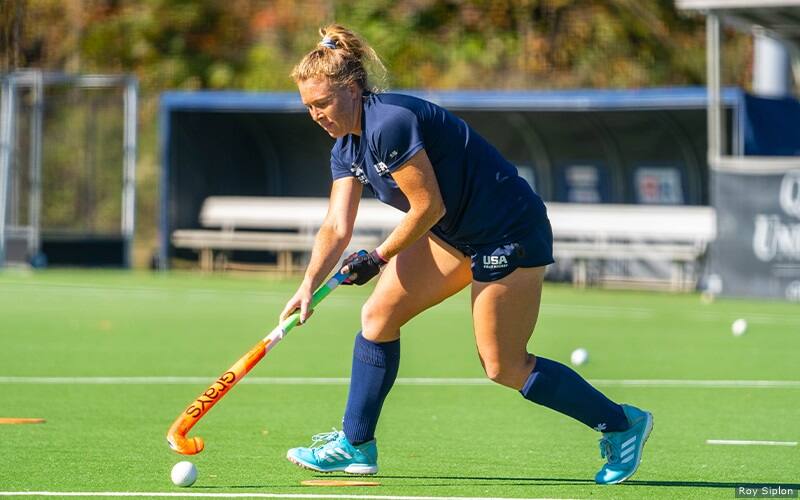 CHULA VISTA, Calif. – The No. 15 U.S. Women's National Team will host No. 13 Canada at the Chula Vista Elite Athlete Training Center in Chula Vista, Calif. for a pre-Pan American Cup preparation series. Although there will be five matches played, only the final two will sanctioned by the International Hockey Federation (FIH).
"We're really excited to get back into competition mode," said Anthony Farry, USWNT Head Coach. "It's fantastic to have an opportunity to play a really strong Canada, who only just missed out on the Tokyo 2020 Olympic Games, and have really progressed through the last cycle. This will also be the first set of games for our new USWNT squad that was selected in June this year and given they have been training for an extended block they are more than ready to get into game mode!"
"The importance of playing these matches against Canada takes on added significance. They will also double as a selection tool for the upcoming Pan American Cup. Thankfully, we have the rest of our group, who are not here, playing in the Junior World Cup, so effectively we get to cast an eye over all the athletes in our squad play international hockey."
This is the USWNT's first international series of the year and first under the new coaching staff of Farry and assistant coach Greg Drake. These two teams last played each other in September 2019, in a two game test series in Lancaster, Pa. Canada took the first match, 4-1, with USA responding and winning the second, 3-1.
USWNT vs. Canada
Schedule
Sunday, November 212:00 p.m. PT
Monday, November 223:00 p.m. PT
Wednesday, November 242:00 p.m. PT
Friday, November 2610:00 a.m. PT*
Sunday, November 288:30 a.m. PT*
*FIH Sanctioned
Kelsey Bing (Houston, Texas), Kelsey Briddell (Gansevoort N.Y.), Brooke DeBerdine (Millersville, Pa.), Kelsey Farkas (Ardmore, Pa.), Linnea Gonzales (Bel Air, Md.), Fusine Govaert (Bedford, N.Y.), Danielle Grega (Kingston, Pa.), Ally Hammel (Duxbury, Mass.), Carrie Hanks (Niskayuna, N.Y.), Karlie Kisha (Hamburg, Pa.), Kelee Lepage (Honey Brook, Pa.), Amanda Magadan (Randolph, N.J.), Lauren Moyer (York, Pa.), Haley Randall (Virginia Beach, Va.), Jenny Rizzo (Hershey, Pa.), Kealsie Robles (Seaford, Va.), Megan Rodgers (San Diego, Calif.), Ashley Sessa (Schwenksville, Pa.), Cassie Sumfest (Lewisburg, Pa.), Julianna Tornetta (Plymouth Meeting, Pa.), Paityn Wirth (Thompsontown, Pa.), Jillian Wolgemuth (Mount Joy, Pa.)
All games will be played at the Chula Vista Elite Athlete Training Center in Chula Vista, Calif. All matches are free and open to the public for viewing. These games will not be live streamed.
The Pan American Cup is a round-robin, FIH Hockey World Cup qualifying tournament taking place January 19 to 30 in Santiago, Chile. In the 2017 edition, which was hosted in Lancaster, Pa., the USWNT took home bronze.
For more details regarding the USWNT vs. Canada Series, continue to follow @USAFieldHockey on social media and visit usafieldhockey.com.