2021 National Hockey Festival Schedule Released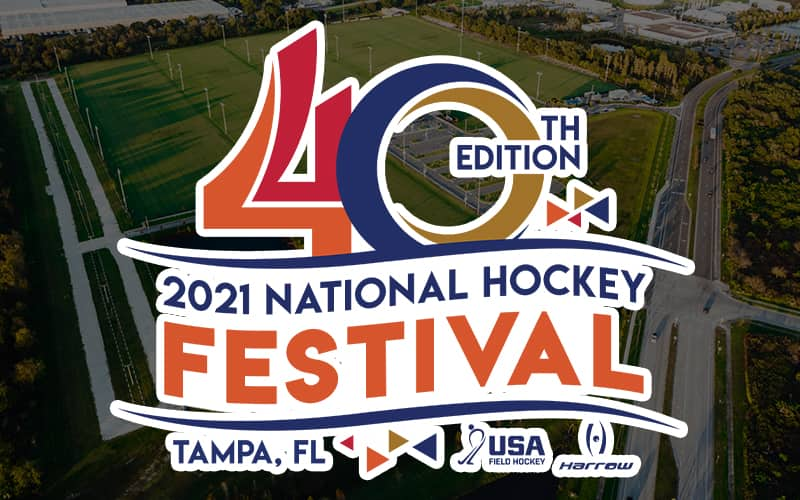 TAMPA, Fla. - USA Field Hockey is pleased to release the competition schedule for the 2021 National Hockey Festival. With more than 140 teams competing in the 40th annual tournament, Festival continues to be one of the world's most recognizable outdoor field hockey events. This year, Festival will return to the Tournament Sportsplex of Tampa Bay in Tampa Fla. from November 25 to 27.


The first round of games will begin on Thursday, November 25 at 8:00 a.m. ET and will conclude on Saturday, November 27 at 4:45 p.m. ET. Matches will feature U-12 Co-Ed (7v7), U-14 Girls (7v7), U-14 Girls (11v11), U-16 Girls (11v11), U-19 Girls (11v11), Adult Mixed (11v11) and Women's (11v11) divisions. For the first time ever, the game structure for Festival will feature four, 15-minute quarters, with 2-minute quarter breaks and a 6-minute halftime. A finalized game schedule for all participating teams can be found by clicking below.
CLICK HERE FOR MORE INFORMATION


USA Field Hockey is also excited to partner with the Tampa Bay Sports Commission to help execute a well-rounded event experience in Tampa. For more information on the area, check out the Visit Tampa Bay website by clicking here. To learn more about the Tournament Sportsplex of Tampa Bay, click here.
Looking for more information on the National Hockey Festival? Contact Madeline Hoeppner, USA Field Hockey's Senior Events and Club Services Manager, at mhoeppner@usafieldhockey.com. For more event information, visit the Festival Event Page.
#FHFestival21