LA3 Memorial Field Hockey Clinic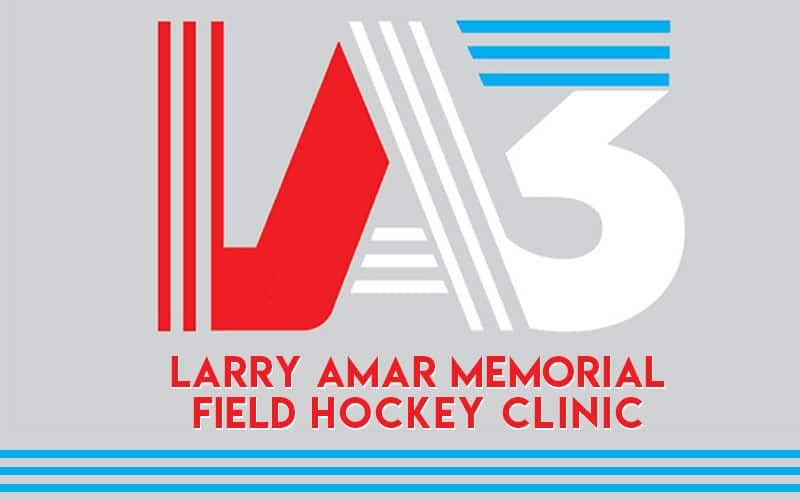 CONSHOHOCKEN, Pa. - USA Field Hockey, along with Larry Amar's friends and family, would like to extend the invitation for all to be part of the LA3 Memorial Field Hockey Clinic to honor and celebrate the Olympian and his love for the game and everyone he touched during his life. The clinic will take place Sunday, June 19 at The Proving Grounds in Conshohocken, Pa. from 12:00 p.m. to 2:30 p.m. ET.
For boys and girls, ages 14 to 18 years old, the cost of the clinic is $145.00. Each participant will receive an LA Sticker and LA3 Pinnie, courtesy of YOLO Sportswear. Registration will close on Monday, June 13, 2022, at 11:59 p.m. ET.
The LA3 Memorial Field Hockey Clinic will include a list of stellar coaches that had a connection to Larry. Current commitments are Jen Averill and Jackie Briggs (Wake Forest); Sam Brown (JMU); Azure Fernsler (Appalachian State); Alan Good (Liberty); Jess Jecko (Duke); Amanda Janney Misselhorn (former Indiana), Kerri Kiddoo (Yale); Helen Knull, Tamara Durante, and Erin Shanahan (Michigan State); Missy Meharg (Maryland); Pam Stuper and Liz Tchou (USA Field Hockey); Rolf Van De Kerkhof (Delaware), Caitlin Van Sickle (North Carolina), and more will be announced in the coming weeks.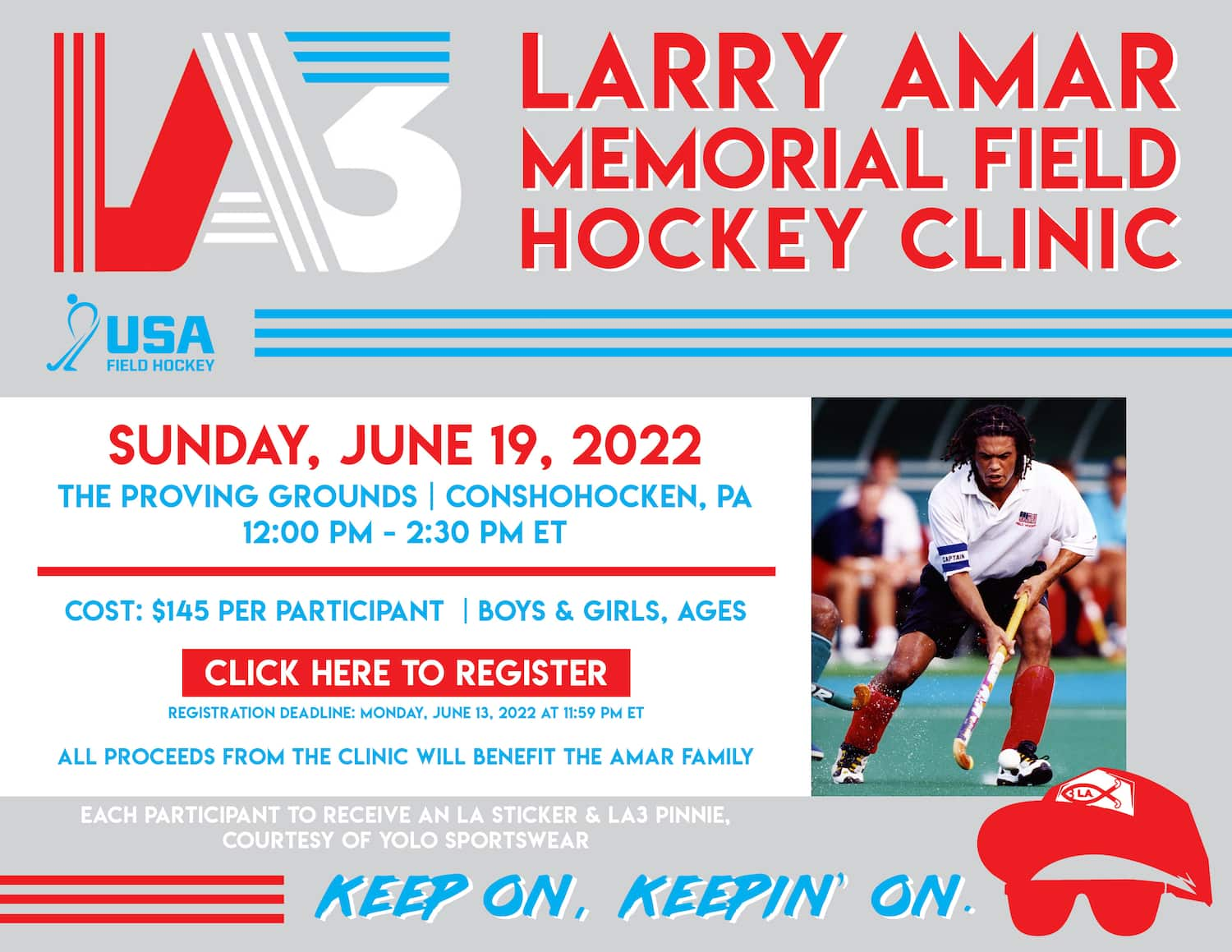 All proceeds from this clinic, along with LA3 Gear, Stickers and Magnets that will be sold onsite, will benefit the Amar Family. LA Stickers and Magnets can be purchased online by clicking here.
This event will be held following the 100th Anniversary and Hall of Fame Celebration on Saturday, June 18, in which Amar will be posthumously inducted into the 2022 USA Field Hockey Hall of Fame.