News
Club of the Week Spotlight
Club of the Week Wednesday: Carolina All Stars Field Hockey Club
On Wednesdays throughout 2021, USA Field Hockey will highlight an active club from one of the nine regions around the United States to shine a spotlight on what makes Member Clubs unique. From coast-to-coast, clubs big and small will be featured to increase awareness of field hockey across the country, and administrators and coaches will have the chance to talk about initiatives, training and favorite parts of the game. This week from Region 8 is Carolina All Stars Field Hockey Club.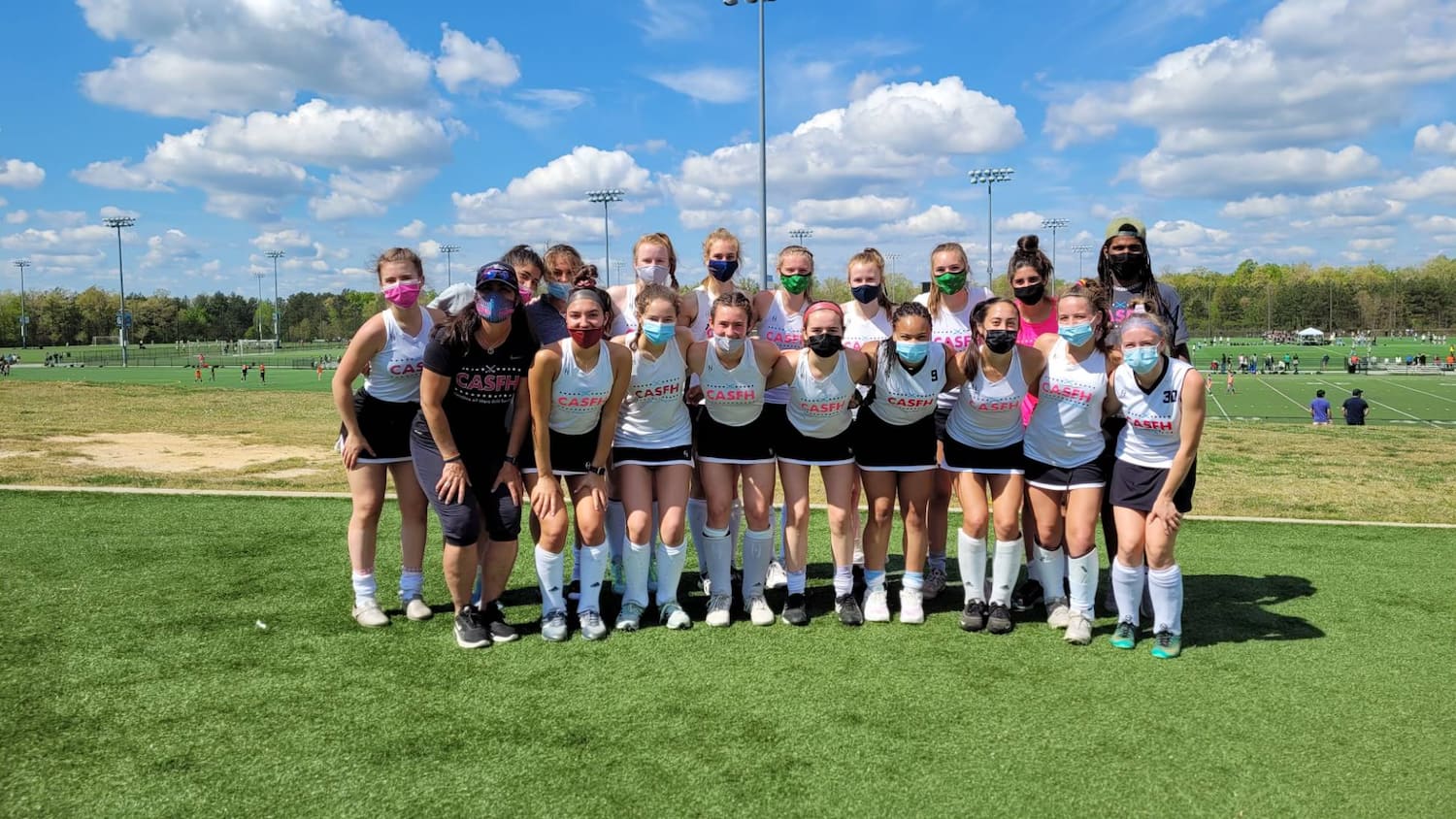 Club Name: Carolina All Stars Field Hockey Club

History: Carolina All Stars was founded in 2012 by Grant and Meghan Fulton and are based out of Chapel Hill, N.C. Grant, who serves as the club's coaching director, hails from an international hockey family. His brother, Craig, founded the field hockey stick brand, Nedstar, after his favorite saying and life's motto of a "Never Ending Dream". When the club was first founded in 2012, the Fulton's kicked around many names with "star" in it and landed on All Stars.


The club started with just one team that consisted of high school aged athletes which played at the annual National Hockey Festival. Since then, Carolina All Stars has blossomed to roughly 150 club members, both boys and girls ages 5 to 18, and have expanded to dedicated senior and junior teams, as well as a youth academy which teaches the fundamentals to the youngest club members. In about five years the club became wider known as they qualified for the National Club Championship in both 2017 and 2018. The following year they were able to send teams to the U-14, U-16 and U-19 Girls National Indoor Tournament.


Over the years Carolina All Stars has also worked with fellow clubs across North Carolina to further grow the game by hosting and traveling to local tournaments and development camps.


One of the club's biggest partnerships across their home state, a hockey tour to Japan for the Tokyo Olympics, had to be unfortunately canceled due to the coronavirus (COVID-19) pandemic. Grant and Meghan love working together with their fellow North Carolina clubs to continue to grow the game in the South.

Accolades/Awards

Carolina All Stars is currently ranked 80th in the U-14 Girls, 62nd in the U-16 Girls and 25th in the U-19 Girls USA Field Hockey National Club Rankings.


Below is a list of recent participations and finishes at USA Field Hockey Sanctioned and National Events
2021 Junior Premier Outdoor League, Region 8


2021 Regional Club Championship


2021 National Indoor Tournament


U-19 Girls Pool H, fourth place



2020 National Indoor Tournament


U-19 Girls Pool O, second place



U-14 Girls Pool L, fifth place


2020 Disney Field Hockey Showcase


Aurora Consolation Flight, T-7

Meghan Fulton on Club Life:

Fulton, who serves as the club director, credited coaches Chantal Ayers and Yaphet and Carlos Melendez specifically for making a wide impact for the club over the years. Additionally, they were pleased to welcome two former NCAA Division I athletes onto the Carolina All Stars coaching staff recently with Morgan Crowe (Saint Louis University) and Maddie Medric (University of Delaware). Fulton added that the staff in its entirety shares a passion and love for field hockey and enjoy bringing it to young athletes in the area. Field hockey is a relatively new and unknown sport in North Carolina, so the staff works to instill and develop a life-long love of the game.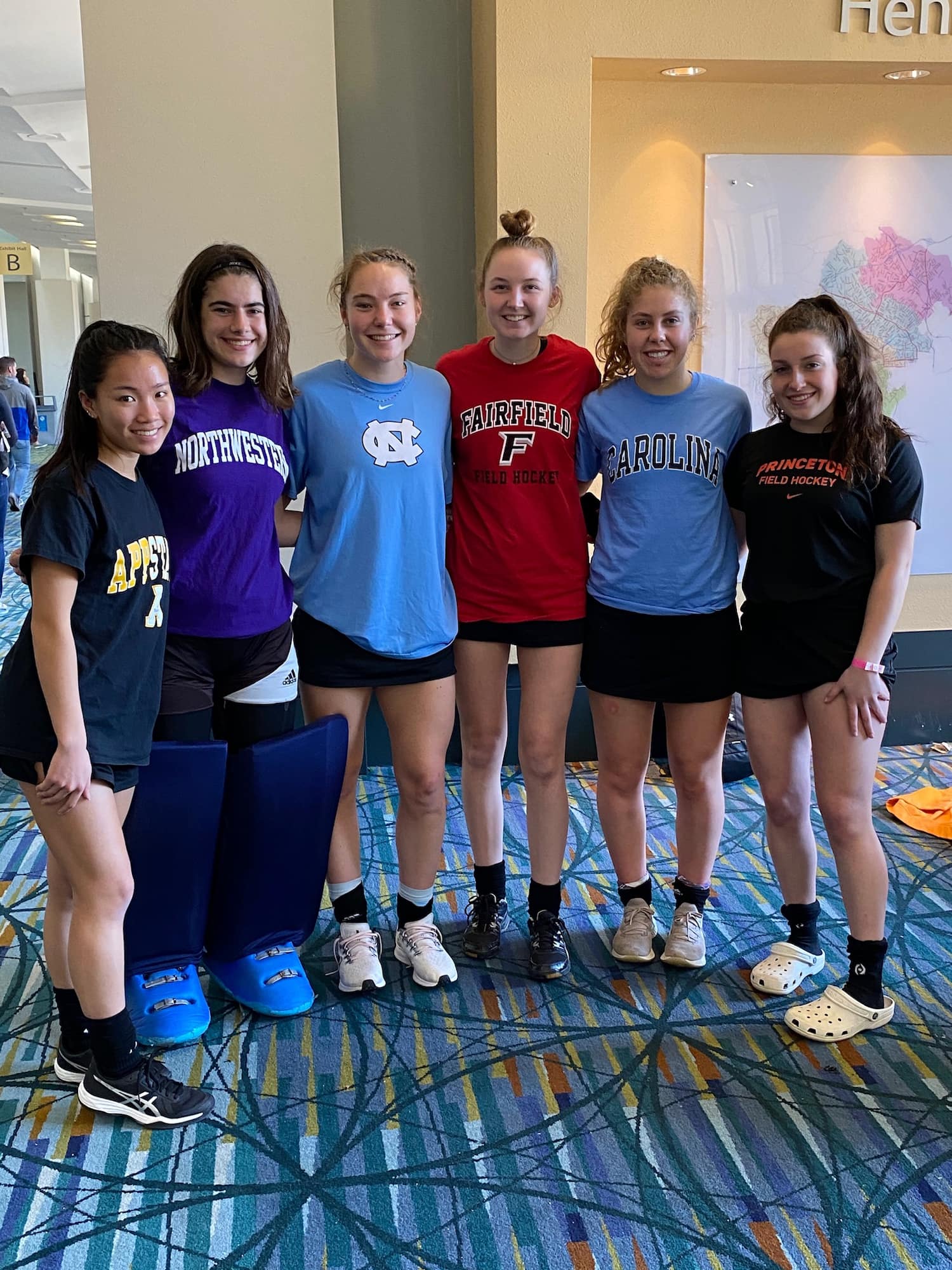 Since 2014, the club has been proud to have multiple athletes move on to play collegiately for programs on the Division I, II and III levels. Fulton added that her favorite time of year is when colleges and universities are on academic breaks since club alumni commonly come back to help in coaching the youth program.


Prior to COVID-19, Carolina All Stars consistently visited local elementary schools to give small lessons on field hockey. They also played a big part in volunteering at the FIH Hockey Pro League Games at Wake Forest University and the University of North Carolina. During the pandemic, Fulton and other staff members held virtual calls, as well as little contests, to keep athletes engaged in the early weeks of quarantine. As local restrictions slowly lifted, the club was able to host small group trainings throughout the summer of 2020. Thanks to a mild winter, the club was also able to consistently run programming outdoors to keep athletes engaged.


Fulton's favorite part about being a member of the USA Field Hockey Family is being able to play in high level tournaments while also continuing to grow the game. As she puts it, staff members especially love spreading their passion of the game to anyone who will listen and discover it for the first time.