Woodie Steps Down as Stafford Field Hockey Coach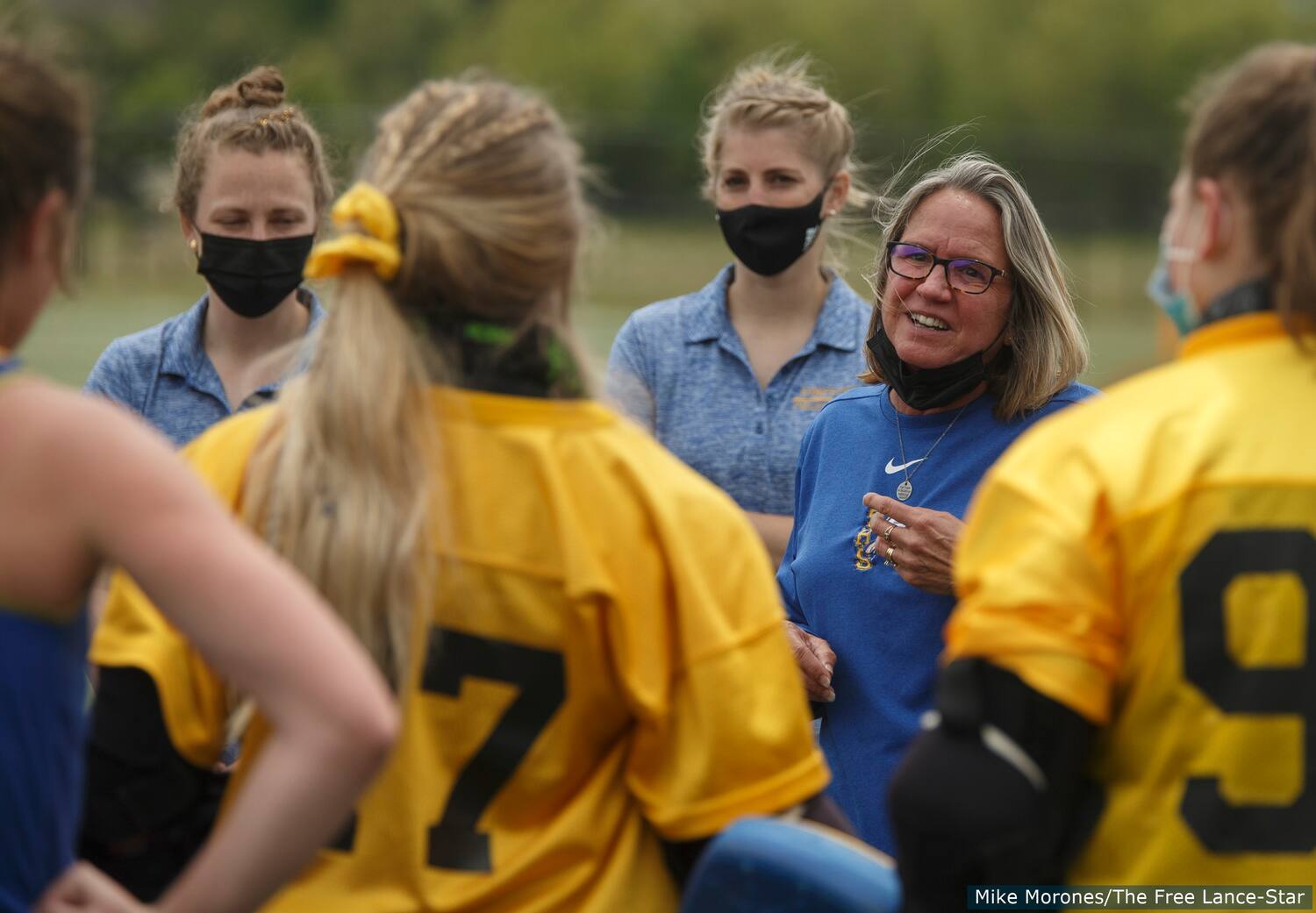 Content Courtesy of The Free Lance-Star/Steve DeShazo
Second acts rarely live up to the original, but Robin Woodie's return as Stafford High School's field hockey coach came about as close as possible.
In December 2005, Woodie stepped down after leading the Indians to an undefeated, state championship season. She stayed active in coaching, though, and eventually resumed her old job a dozen years later.
This spring, she nearly went out on top again. Stafford went 13-1, losing in overtime to Frank Cox in the VHSL Class 5 state final to deny her a second Hollywood ending.
A week earlier, Woodie informed her players that this season would be her final one.
"I knew the word would get out, so after we beat Albemarle in the regional championship, I told them, 'it's time,' " Woodie said Wednesday. "I was thinking, 'I'm not crying.' I was strong, and they were strong. I think they understood."
Woodie said she had decided before the abbreviated, pandemic-delayed season that she was ready for the next phase in her life. She plans to spend more time with her three grandchildren as COVID-19 restrictions begin to ease.
She'll continue to teach physical education at Stafford and work with the High Voltage club team she helped found. But the year-round commitment to leading an elite high school program lost some of its luster after she turned 60 earlier this year.
"That kind of opened my eyes," she said. "I realized it's time for a new phase for my husband and I."
Woodie originally came to Stafford from Woodbridge High School in 1998, inheriting an already strong program from former coach Pat Wheelbarger and taking it to a new level. She posted a 133-25-1 record with seven Commonwealth District titles, five regional crowns and seven state tournament appearances in eight years, capped by the 2005 title team.
Current Colonial Forge coach Julie Spinelli played for rival North Stafford at that time and later was a teammate of Woodie's daughter Dani at Longwood University.
"Robin was a very big mentor to me," Spinelli said. "Sometimes, after games, she and I would text and talk about strategy. ... Every time you played Stafford, you knew it was a big game, and that you'd have to bring your 'A' game."
Woodie stepped away after the 2005 season to watch her daughters, Dani and Missy, play. She took an assistant position under Dana Hall at the University of Mary Washington, then returned to Stafford as an assistant, first under Autumn Arrowood, then under Dani.
When her older daughter married and took the head coaching job at York High School, Woodie became Stafford's head coach again in 2017--to the delight of new athletic director Chris Dodd.
"She definitely put Stafford field hockey on the map," Dodd said. "When I was hired, she was one of the first people I wanted to talk to, because I had tremendous respect for her."
Woodie posted a 47-20 record in her second stint at Stafford, reaching the past three state tournaments. Her influence, though, goes beyond the high school level.
"She truly helped grow the game," Spinelli said. "She's had a huge impact on a lot of field hockey players in this area."
Dodd said the coaching vacancy has been posted on the Stafford County Public School website, and that current assistant coach Bryce Barnes has shown interest. Whoever gets the job will have big shoes to fill.
Said Woodie: "I'm very confident Stafford will hire the best possible person for the job. ... I'll miss it, but it's time."