WC Eagles Crowned 2022 U-14 Girls NCC Champions
IMAGES TAKEN BY DAN
TREVINO
VIRGINIA BEACH, Va. – Sixteen U-14 club teams from across the country gathered at the Virginia Beach Regional Training Center in Virginia Beach, Va. for the 2022 U-14 Girls National Club Championship (NCC), presented by YOLO Sportswear. Tough competition was played out over the three-day event to see who would be named the 2022 champions.
In the bronze medal game, Windy City defeated Freedom HKY, 5-1, powered by four goals from Ella Beach (Northbrook, Ill.). In the championship match, WC Eagles scored 25 seconds into the game and didn't look back as they defeated Central Penn FH, 10-0, with Reese D'Ariano (West Chester, Pa.) claiming six goals on their way to their tenth gold medal in the U-14 Girls division.
USA Field Hockey would like to congratulate all of this year's U-14 National Club Championship teams, athletes and coaches who participated! As well as thank the umpires, technical staff, umpire managers and volunteers who continue to make NCC a success.
Head Coach: Jun Kentwell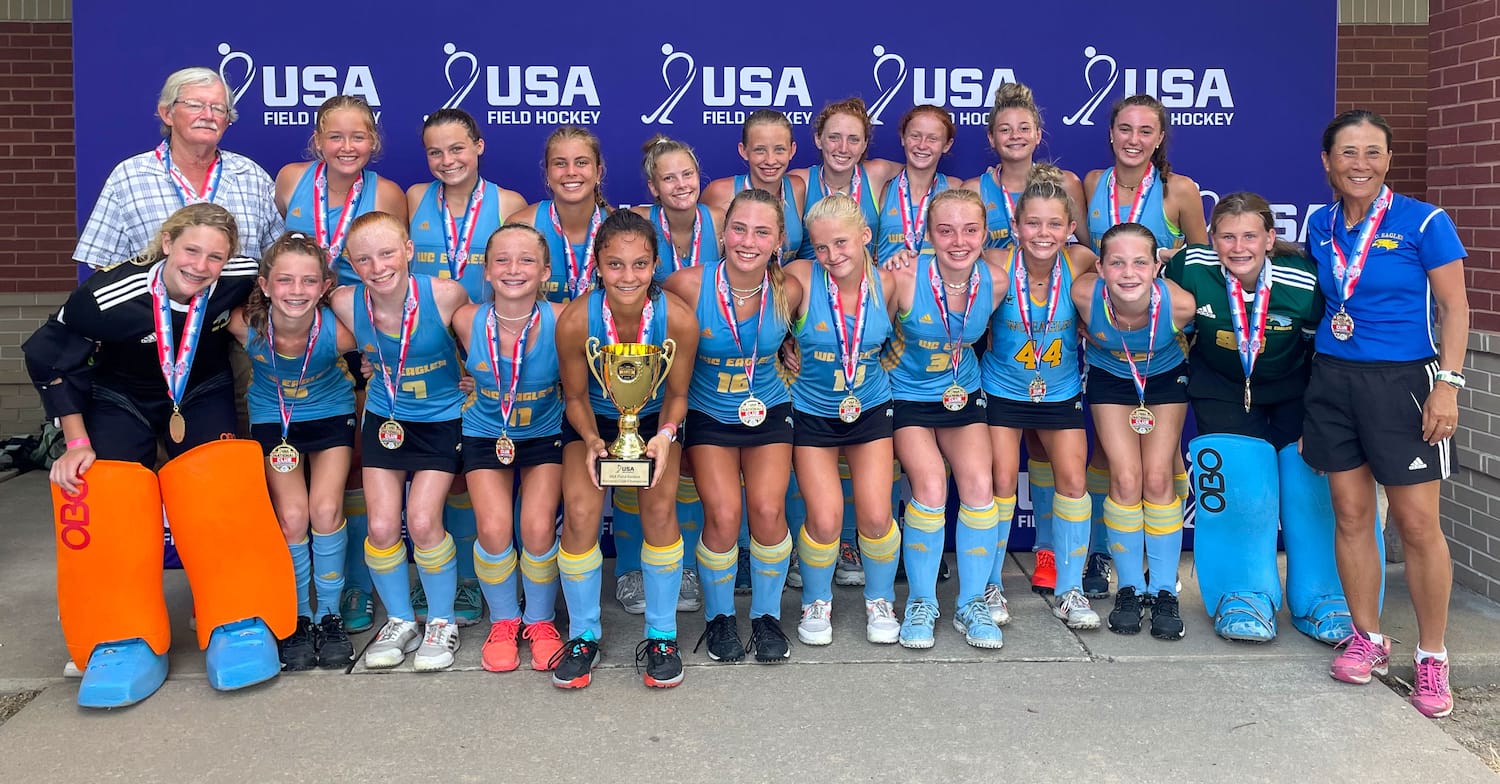 In Alphabetical Order: Chloe Almeida, Sophie Brown, Reese D'Ariano, Estelle Donald, Haley Elliott, Sofia Ferri, Anna Fisher, Arianna Fragomeni, Georgiana Kondrath, Kendall Longenberger, Camilla Lutte, Maeve McGinley, Kitt Neel, Naomi Niewinski, Morgan O'Donnell, Elise Reagan, Atia Sabbagh, Kiera Sack, Isabella Sanchez, Jack Shaw, Payton Smith, Maura Simpson, Madison Tillou, Claire Turner
SECOND PLACE: Central Penn
FH
Head Coach: Belinda Heltzel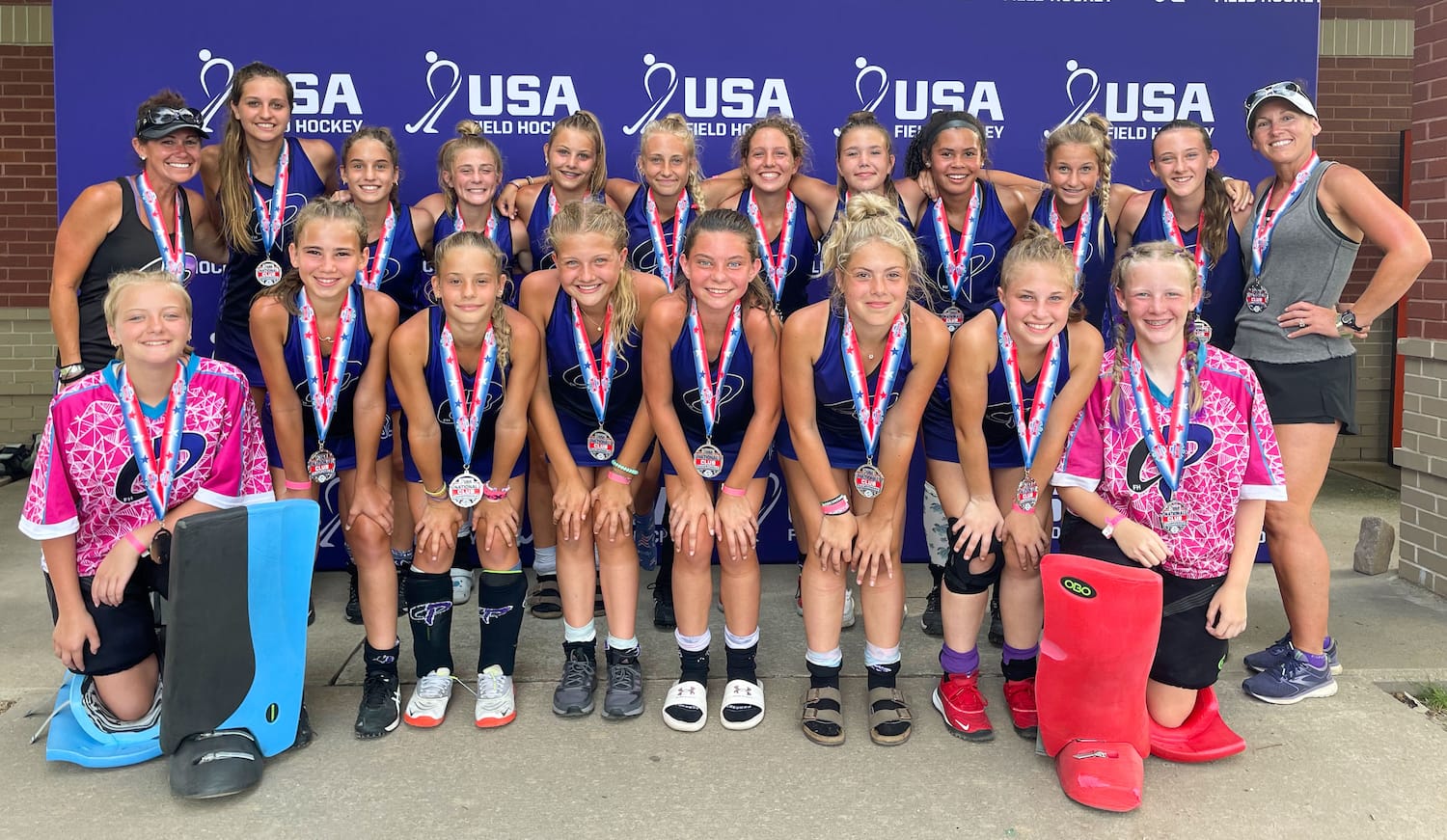 In Alphabetical Order: Allison Bechtel, Madison Bell, Vivian Boler, Kearirah Dykes, Evangeline Foster, Sara Gunning, Courtney Heltzel, Olivia Hess, Isabella Hockenberry, Ava Hondorf, Alexis Hunter, Marissa Muza, Liberty Olivetti, Mary Olivetti, Lila Oyler, Piper Reibsane, Lauren Savidge, Juliana Serafin, Tori Snyder
Head Coach: Molly Schriver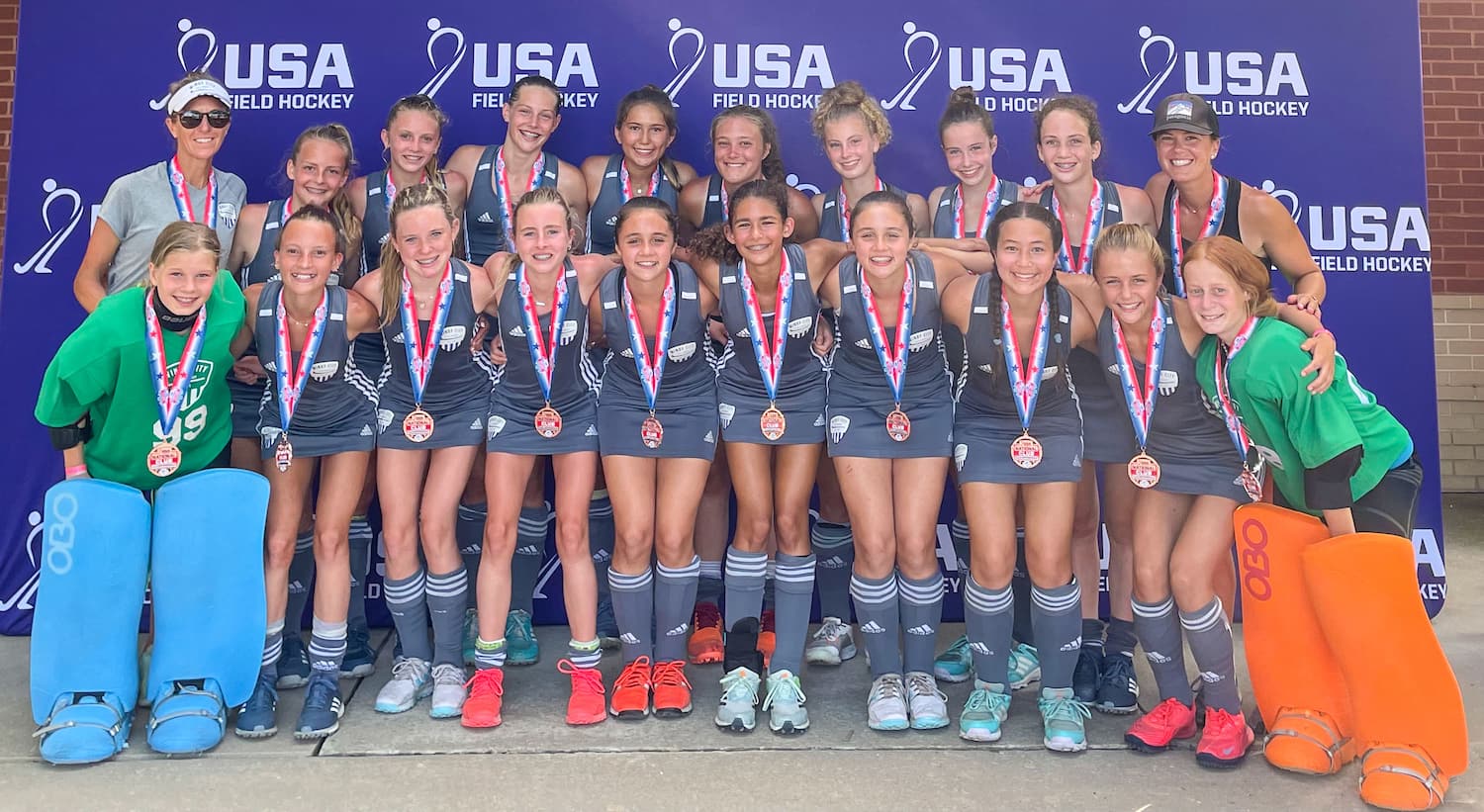 In Alphabetical Order: Lina Alberts, Sarah Anetsberger, Ella Beach, Grace Borgman, Eloise Breen, Kayla Chudgar, Lilly Cimaroli, Ashley Goettsche, Kingsley Goldman, Avery Halack, Claire Halasz, Molly Hostetler, Caroline Kotz, Abigail Krasaeath, Elizabeth McCalla, Alivia Pufpaf, Elle Pufpaf, Megan Ross, Katherine St. Amand, Sophie Wenk
#NCC2022
All photographs appearing on this site are property of USA Field Hockey/Dan Trevino. They are protected by U.S. Copyright Laws, and are not to be downloaded, reproduced or used in any way without the written permission of USA Field Hockey/Dan Trevino.
If you are college club coach, high school coach, sponsor or media outlet, email communications@usafieldhockey.com.