2022 USA Field Hockey Humanitarian Award Winner: Dina Hannigan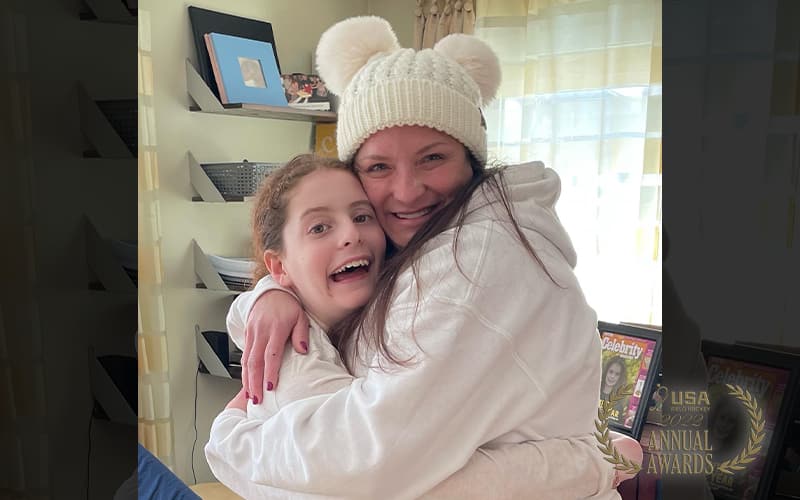 COLORADO SPRINGS, Colo. – Following the announcement of all winners, USA Field Hockey is individually highlighting each recipient of USA Field Hockey's 2022 Annual Awards. This week, USA Field Hockey is honored to feature the 2022 Humanitarian Award winner, Dina Hannigan.
Hannigan is the founder of Needham Youth Field Hockey (NYFH) in Needham, Mass. and has coached throughout her whole adult life. In 2018, she was hired as the freshman coach at Needham High School and shortly after beginning, she began the youth program as she saw a need for more organized girls' sport opportunities for those in her region.
Her league grew exponentially, going from the fifteen girls at the first indoor clinic, to just over 200 in the fall of 2022. Hannigan's league inspires not only field hockey skills and game experience, but female empowerment and the importance of being team players and taking the skills learned on the field and applying those off as well.
When Hannigan is not coaching with a clipboard in hand, she is extremely active in her community volunteering for several organizations; and has been a volunteer member who sat on the Needham Parks and Recreation Commission since 2020.


One of Hannigan's accomplishments that she takes pride in is the number of athletes for each youth season that return. She, along with her volunteer coaches and league helpers, create a positive environment where players can feel part of an inclusive space, learning field hockey while thriving as people; and because of this, they keep coming back.
Hannigan gained a lot of notoriety due to her commitment to one of her former players, Marina Ganetsky, who was a participant in her first NYFH fall season in 2020. Ganetsky was on the third-grade team at the time, and created connections with her teammates, coaches and Hannigan as an outstanding young girl and player. That following December, tragedy struck as Ganetsky suddenly experienced a brain bleed, known as an Arteriovenous Malformation (AVM), and collapsed on the playground at school. Due to this accident, she lost many of her motor skills and speech ability. Once Hannigan heard about what happened to Ganetsky, she reached out to her mom to check in on her. This was the beginning of a major chapter in Hannigan's life as she was asked if she would be willing to visit Ganetsky, along with fellow high school coaches, to do some basic field hockey and help with her rehabilitation.
Her mom had an inclination that her love for field hockey would be a big part of her recovery. Ganetsky's love of the game and the goal she set to play field hockey again is a drive for her to get better, and Hannigan is a constant support whenever she needs her. This connection began a relationship that has continued to grow and prosper ever since, as they continue to see each other frequently and Ganetsky has made major progress in her rehabilitation process.
Hannigan's dedication to Ganetsky is only one example of her big heart and her loyalty to others. The dedication she has for the sport and for the empowerment of young girls and women all over are the main reasons her league has been met with such great success. Her plans are to continue to grow the league, and to reach as many girls as possible to create amazing players and young women.
"Winning this award means the world to me," commented Hannigan. "It means that all the hard work I have put into the program means something. It means the community that has been brought together through the program is worth it. My goal as a coach, whether it is the young players or my high school players is to show them what they are capable of contributing; not just as field hockey players, but as humanitarians themselves."
Congratulations once again to Dina Hannigan for winning the 2022 Humanitarian Award.