Tryouts for Junior & Senior Indoor USMNT Confirmed for October 22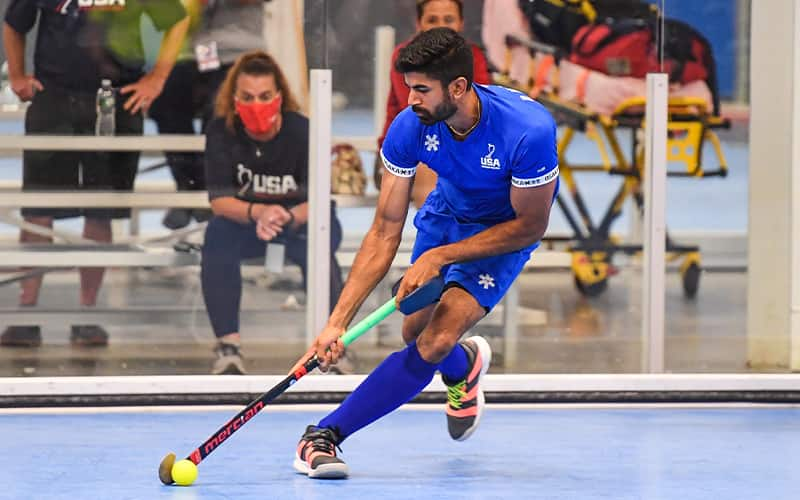 SPRING CITY, Pa. – U.S. Men's National Indoor Team Head Coach Jason Mulder and staff have confirmed tryouts for the Junior and Senior U.S. Men's National Indoor Teams will be held Saturday, October 22, 2022 at The Training Center in Spring City, Pa.
The tryouts are open to anyone age 12 to adult men and will be held throughout the day going from 10:00 a.m. to 12:00 p.m. ET and 6:00 p.m. to 8:00 p.m. ET.
College athletes, practice players and coaches who register but are unable to attend on October 22 are advised to contact communications@usafieldhockey.com for more information about online/virtual evaluation.
All athletes interested in training in the U.S. Men's National Indoor Team Program and playing for the Junior and Senior USMNT should register by clicking below. The cost for the tryout is $150 per athlete and the deadline to register is Friday, October 14, 2022.
"I'm excited to start the 2022/2023 indoor season this year," commented Mulder. "There are a few great events that we are looking to prepare for this season, the first being the Rohrmax Cup in Vienna, Austria, followed by the [FIH Hockey] Indoor World Cup in South Africa. As with every year, we plan to conclude the season with the CanAm Indoor Series in Canada, which we lost the last year and I'd like to step closer to winning this series."
"To help us continue the momentum of development we've added some local programming which will hopefully keep our locally based players sharp. This is an exciting development and I encourage any high-level indoor hockey player to get in touch with us if they'd like to be a part of the high-performance program. This season is going to be a busy one with a lot of indoor hockey, but I'm sure I can speak for the majority of the guys when I say we look forward to the challenges that lie ahead."
The indoor program continues to develop each season and its testament to the great people involved in our setup."