Spotlight: Meghan Stocks & So Field Hockey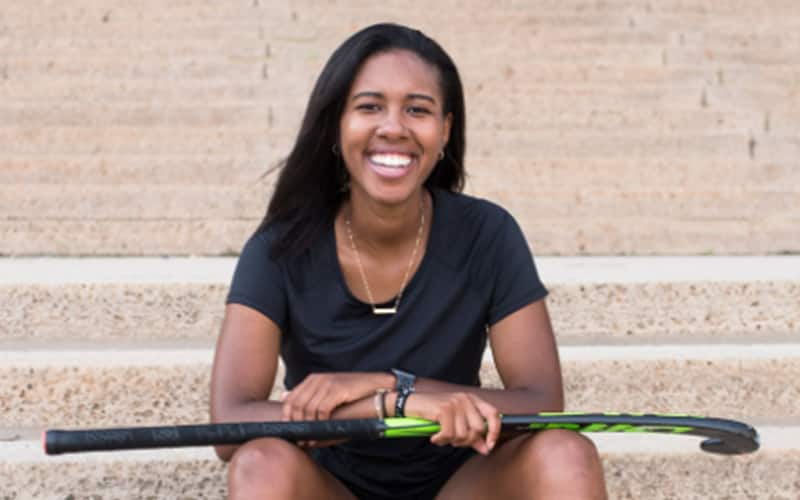 While growing up, there were no recreational programs in school, rarely anyone looked like her, and club teams were highly expensive. Meghan Stocks vowed to change that. Her career as a defender for the University of Richmond, assistant coach at Bridgewater College and official for USA Field Hockey, the NCAA and high school, all inspired her to pay it forward. Her goal was and continues to be to make the path easier for the next players so that they struggle less. Stocks started So Field Hockey to reach as many athletes as possible, and to elevate others by instilling confidence, improving skills and ensuring players' overall health and well-being.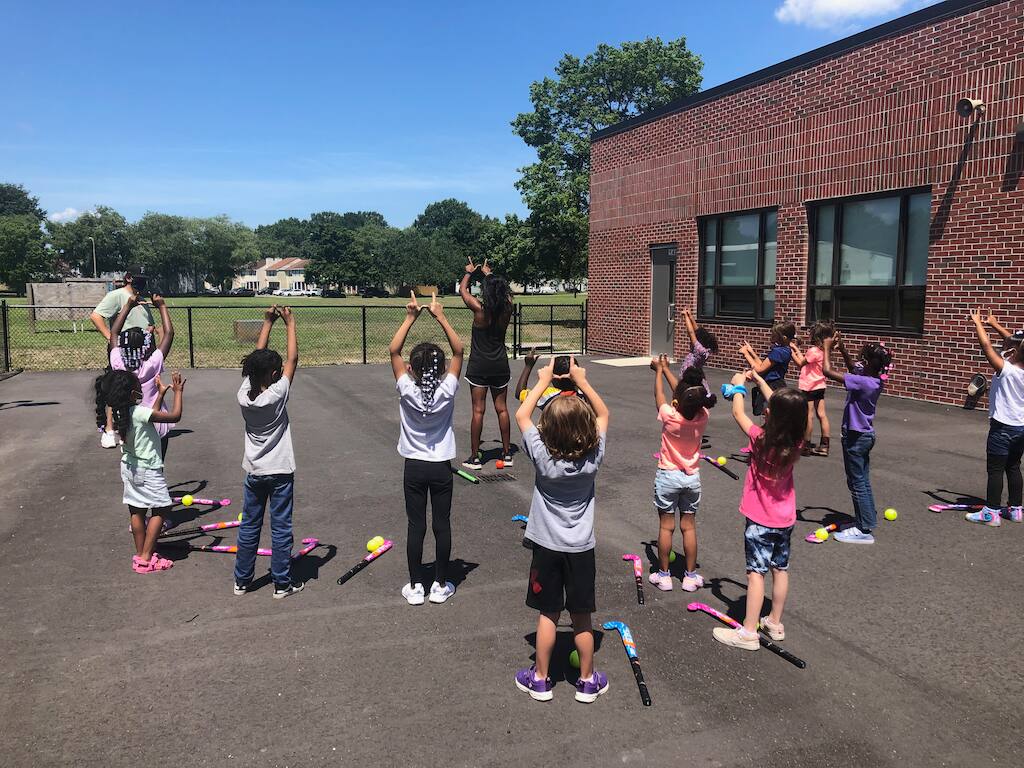 About the So Sports
Foundation
The So Sports Foundation's mission is to improve the visibility, affordability and accessibility of field hockey for all participants. What started as a way to create opportunities for non-club playing players has blossomed into a 501©3 nonprofit that provides free equipment, free clinics and scholarships to help athletes learn and grow. Embedded within this mission is the need to increase the sport's diversity while expanding the game to reach non-traditional players. That is why they launched "Growing the Greatest Game", which is a grassroots program that supports localized, multi-week introductory programs that focus on reaching Black and Brown players (although programs are open to all athletes and genders).
The So Sports Foundation has partnered with USA Field Hockey, collegiate institutions, high schools, clubs and local organizations to host sites all over the country. To date, they have hosted four sites and reached approximately 200 athletes - over 70% of whom were Black and Brown. In addition to grassroots success, they have donated hundreds of pieces of completely free equipment ranging from goalkeeper gear, sticks, shoes, shin guards, and accessories given to schools and individuals. The goal is to break down as many barriers as possible to make field hockey one of the most popular sports available. You can make a tax-deductible gift today by visiting So Field Hockey and by following on Instagram @so_field_hockey.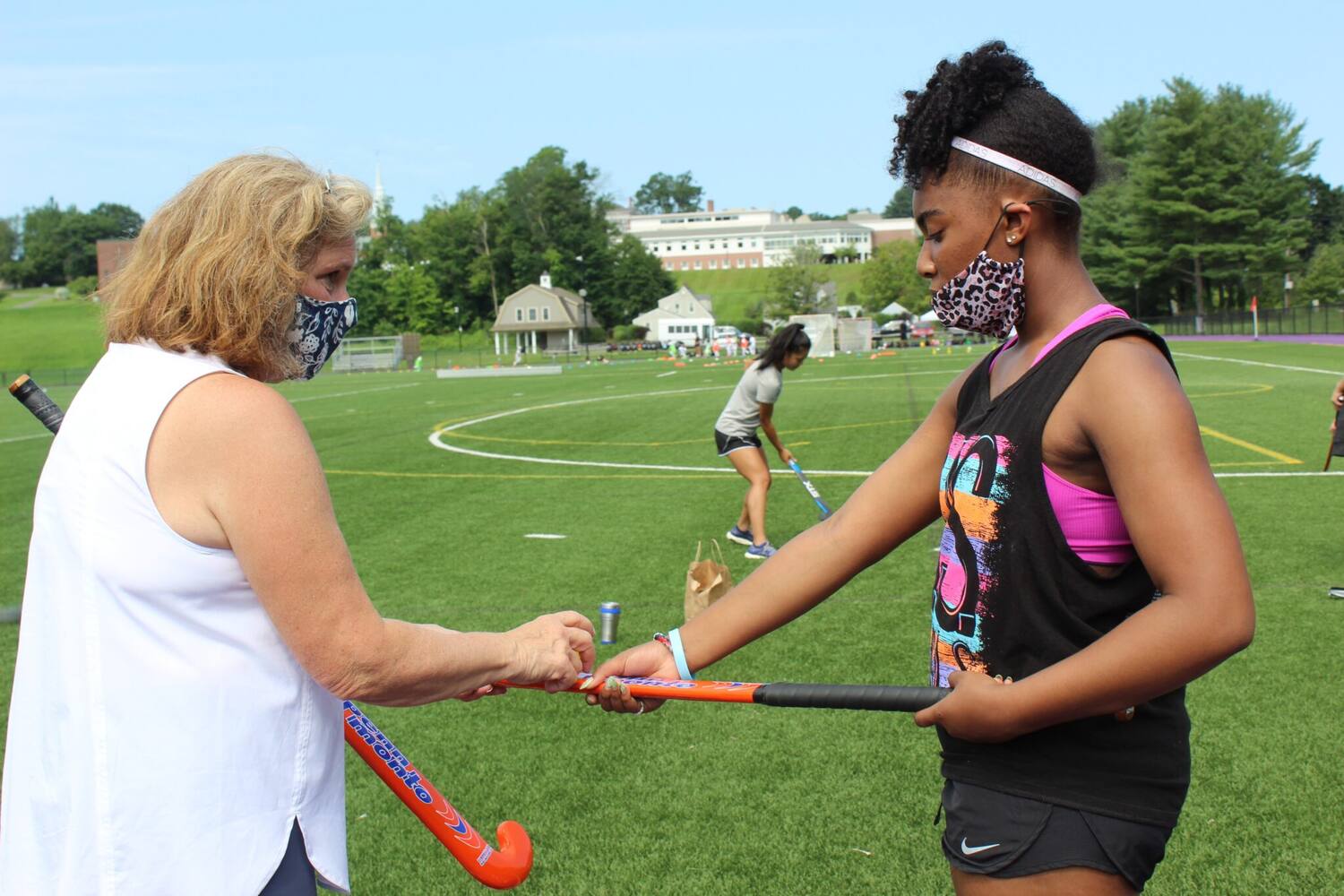 So Field Hockey is a socially conscious brand that serves the community. They not only host affordable skill-based programming and recreational opportunities for all players and skill levels, but also provide cool, unique clothing and novelties. A portion of all sales supports the nonprofit's free clinics, free equipment and the scholarship fund.
To date, So Field Hockey's programs have reached hundreds of athletes. While this milestone has been a dream come true, a new mission originated from Stocks' personal experiences as a Black woman in field hockey. After she began teaching middle school and coaching kindergarten through 2 grade players, she noticed a need to educate the athletes beyond the sport. She was inspired to blend academics and athletics by teaching social issues through field hockey. Thus, Golden Rule Sports, So Field Hockey's flagship educational program, was created to mentor players beyond practice and games. It helps kids learn about their peers and walks of life they may never experience, helps coaches explain tough or sensitive subjects, and ultimately prepares the next generation to value integrity, equity and accountability through field hockey.
"It's not only how you play the game, but how you live your life, and I want players to know what it's like in someone else's shoes, cleats, and turfs," said Stocks. "Field hockey taught me to 'look good, feel good and play good,' but I wanted to make sure to 'do good'. Field hockey has afforded me so much and hopefully, the So Sports Foundation and So Field Hockey have inspired others to give back."
Apply today for a chance to win up to $350 toward a field hockey summer camp or recruiting event of your choice!
Open to all current 8th-11th graders. Write a 350 word essay describing how the funds will benefit you and help your playing career.
Application opens March 6, 2023 and closes April 6, 2023.
During Black History Month, USA Field Hockey is highlighting organizations that contribute to increasing equity, diversity and inclusion for field hockey in the United States.