FIH Hockey Women's Junior World Cup Athletes Playing in the NCAA Semifinals
SANTIAGO, Chile – The 2023 FIH Hockey Women's Junior World Cup is just 12 days away, but in just one day many of the Junior Eagles will be participating in the NCAA Field Hockey Tournament Semifinals.
Almost the entire U.S. U-21 Women's National Team is currently attending and playing field hockey at a university this fall. As Head Coach Tracey Paul put in an interview with USA Field Hockey, this can have its pros and cons when it comes to training for the upcoming Junior World Cup.
"Playing in their college season definitely has its benefits to help prepare the players for this event. They will be continuing to work on their fundamental basics, and some will have the opportunity to become positionally flexible/versatile, having to adapt to playing on different lines/sides of the field for their college teams. The college season also gives them the opportunity to work on their mental game, improve their vocal presence, or grow in the areas they have set personal goals for themselves."
Congratulations to the following Team USA athletes and their teams on advancing to the NCAA Tournament Semifinals!
North Carolina: Kiersten Thomassey, Ryleigh Heck, Katie Dixon, Charly Bruder

Northwestern: Lauren Wadas, Annabel Skubisz, Olivia Bent-Cole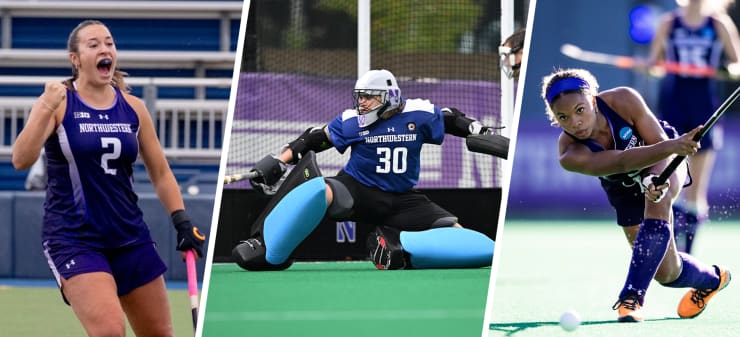 Virginia: Daniela Mendez-Trendler, Jans Croon, Mia Abello, Maddy Orsi

Images courtesy of Jeffrey A. Camarati/UNC Athletics, Ryan Kuttler/Northwestern Athletics, Catherine Goodrum/Virginia Athletics