YOLO Sportswear Announced as Presenting Sponsor for 2023 Summer Bash at the Beach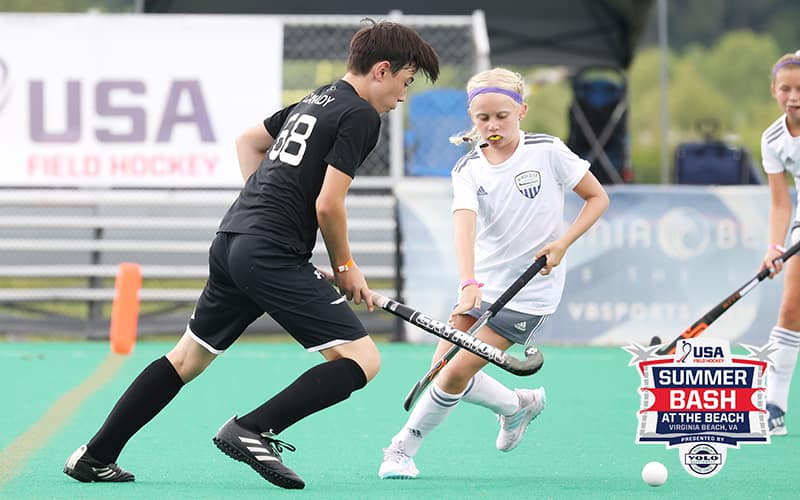 COLORADO SPRINGS, Colo. – USA Field Hockey is pleased to announce that YOLO Sportswear will continue their sponsorship of the annual Summer Bash at the Beach (SBB). This marks the fifth year in a row that YOLO Sportswear is the annual event's presenting sponsor.
"Summer Bash has become one of our favorite events of the year," commented Chris Fechter, YOLO Sportswear Owner. "We love seeing the little ones' joy and enthusiasm for the game and we're thrilled to be able to support field hockey at the younger levels. SBB helps us help USA Field Hockey's mission to Grow the Game!"
YOLO Sportswear's sponsorship means great quality Summer Bash at the Beach-branded apparel and merchandise to create memories for a lifetime.
Registration is open now for this summer tournament, managed by Hometown Sports and sanctioned by USA Field Hockey. SBB will take place on Friday, July 21 through Sunday, July 23, 2023, at the Virginia Beach Regional Training Center in Virginia Beach, Va.This event will feature 7v7 play on both water-based and dry field turf surfaces and is open to the U-10 Co-Ed, U-12 Co-Ed, U14 Co-Ed and U-14 Girls divisions.
In addition to the fun of field hockey and the excitement of shopping for YOLO Sportswear SBB merchandise, athletes and their families can extend their stay in the area to take advantage of special discounts offered by Busch Gardens Williamsburg theme park and Water Country USA water park before or after the tournament. Discounts include up to 20% off standard ticket prices and the option to purchase a Sports Pass, which allows athletes to visit three times within a 14-day period. Additional discounts apply for team purchases. Registered Summer Bash at the Beach athletes will receive the offer by email upon their registration to attend the event.
"The Summer Bash at the Beach event at Virginia Beach Regional Training Center is a fantastic way for the younger athletes to compete, work on their skills and have a great time in the process," said Ginger Wheeler, USA Field Hockey's Commercial Partnership and Marketing Manager. "YOLO Sportswear is a long-time sponsor that we are thrilled to work with and a proven vendor. Our families have come to know and love YOLO."
"Bringing the Busch Gardens organization into the mix just means more benefits and fun for USA Field Hockey athletes and families who want to enjoy sports and have a great time during the summer together."
For any questions regarding Summer Bash at the Beach, please contact Dasha Gorokhova, USA Field Hockey's Events and Club Services Coordinator, at dgorokhova@usafieldhockey.com.
For more information on Summer Bash at the Beach, visit the Event Page.
About YOLO Sportswear

YOLO Sportswear was established in 1996. From inception, they have been focused on field hockey and lacrosse. They have sponsored the NFHCA, and are previous multi-year sponsors of the National Indoor Tournament and Regional Qualifiers, as well as the National Club Championships and Regional Club Championships. YOLO is always on the cutting edge of field hockey and athletic fashion, specializing in women's sports. Located in suburban Philadelphia, YOLO offers brand name apparel, uniforms, spirit wear, outerwear and corporate wear. They also offer on-site event vending and a consignment program.