2022 NCC Comes to a Close, WC Eagles Wins U-19 Title
IMAGES TAKEN BY DAN
TREVINO
VIRGINIA BEACH, Va. – The 2022 National Club Championship (NCC), presented by YOLO Sportswear, came to an end today at the Virginia Beach Regional Training Center in Virginia Beach, Va. after nine days and 48 top club teams competed. The U-19 division was played out from July 12 to 14 as teams battled the heat, rain and sunshine to see who would be named 2022 champions.
The bronze medal game took place between Freedom HKY and Texas Pride. In the 8th minute, Freedom HKY got on the board through a penalty corner finish goal from Lauren Widdowson (Pasadena, Md.).Two minutes later, they tallied again off a penalty corner when Katie Fichtner (Harwood, Md.) scored. Freedom HKY rounded out the scoring in the 57th minute, off a penalty corner rebound goal from Fichtner, to make the final 3-0.
The gold medal game between WC Eagles and AGH was a good match-up. WC Eagles scored first in the 7th minute when Ryleigh Heck (North Beach, N.J.) elevated the ball and put it high into the net. AGH equalized in the 23rd minute from a hard hit from Hannah Merritt (Halfmoon, N.Y.). WC Eagles regained the lead in the 27th minute on a goal from Heck. WC Eagles added three more goals. The first in the 38th minute when Ashley Sessa (Schwenksville, Pa.) finished on the backhand after a half-field build up. Next, in the 50th minute when Erika Culp (Wyomissing, Pa.) put away a penalty corner rebound and finally, in the 60th minute another penalty corner.
USA Field Hockey would like to congratulate all of this year's U-19 National Club Championship teams, athletes and coaches who participated! As well as thank the umpires, technical staff, umpire managers and volunteers who continue to make NCC a success.
Head Coach: Jun Kentwell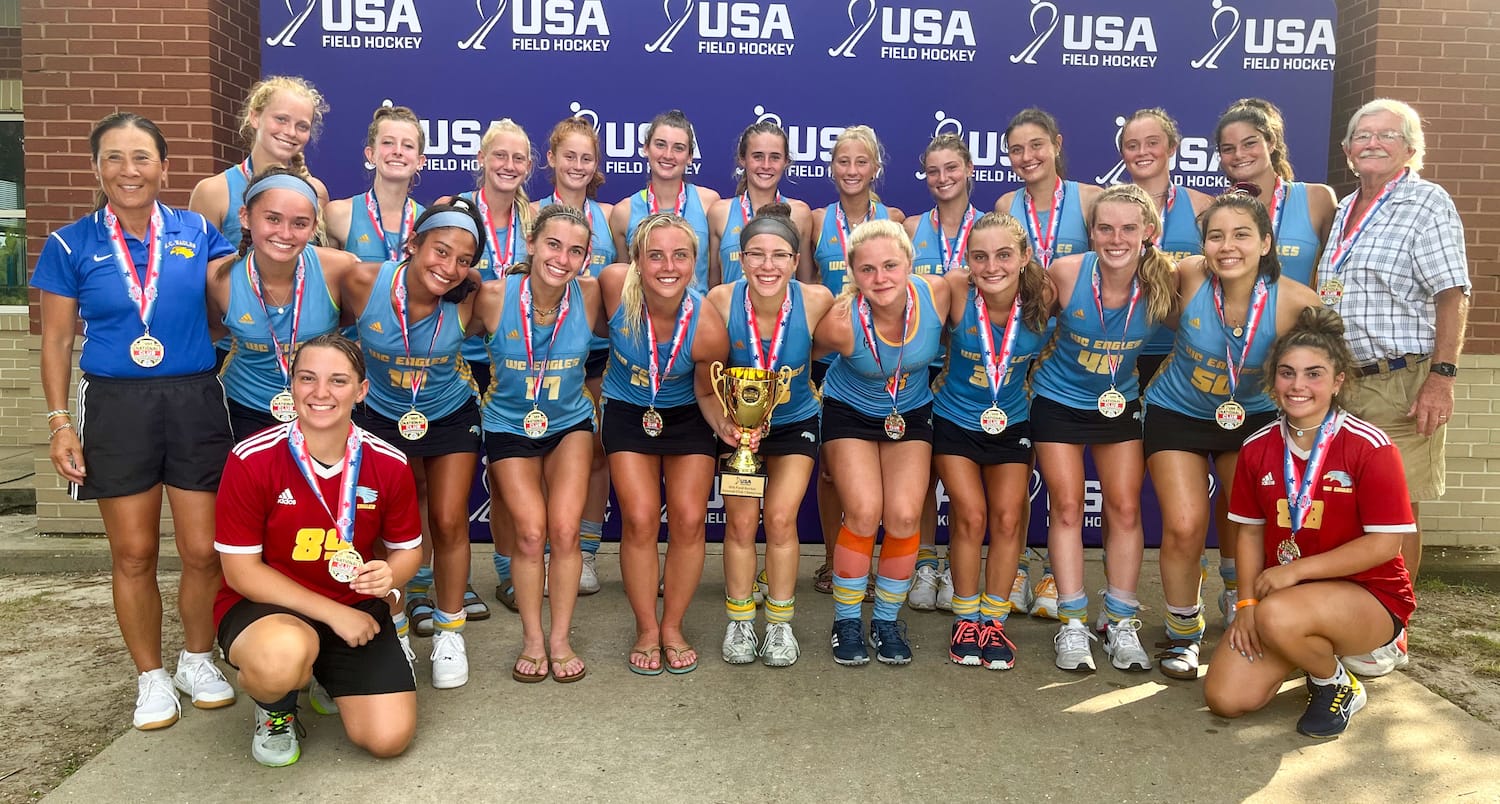 In Alphabetical Order: Ella Barbacci, Abigail Burnett, Cecily Charles, Reagan Ciabattoni, Erika Culp, Maia Dechiario, Hope Delaney, Lauren DeRose, Natalie Freeman, Mia Graber, Ryleigh Heck, Rachel Herbine, Lauren Kenah, Maggie Kondrath, Sydney Mandato, Grace Anne McCooey, Eva Nemeth, Madison Orsi, Ashley Sessa, Hala Silverstein, Kylie Walbert, Gia Whalen, Rachael Whitehead
Head Coach: Alexandru Gheorghe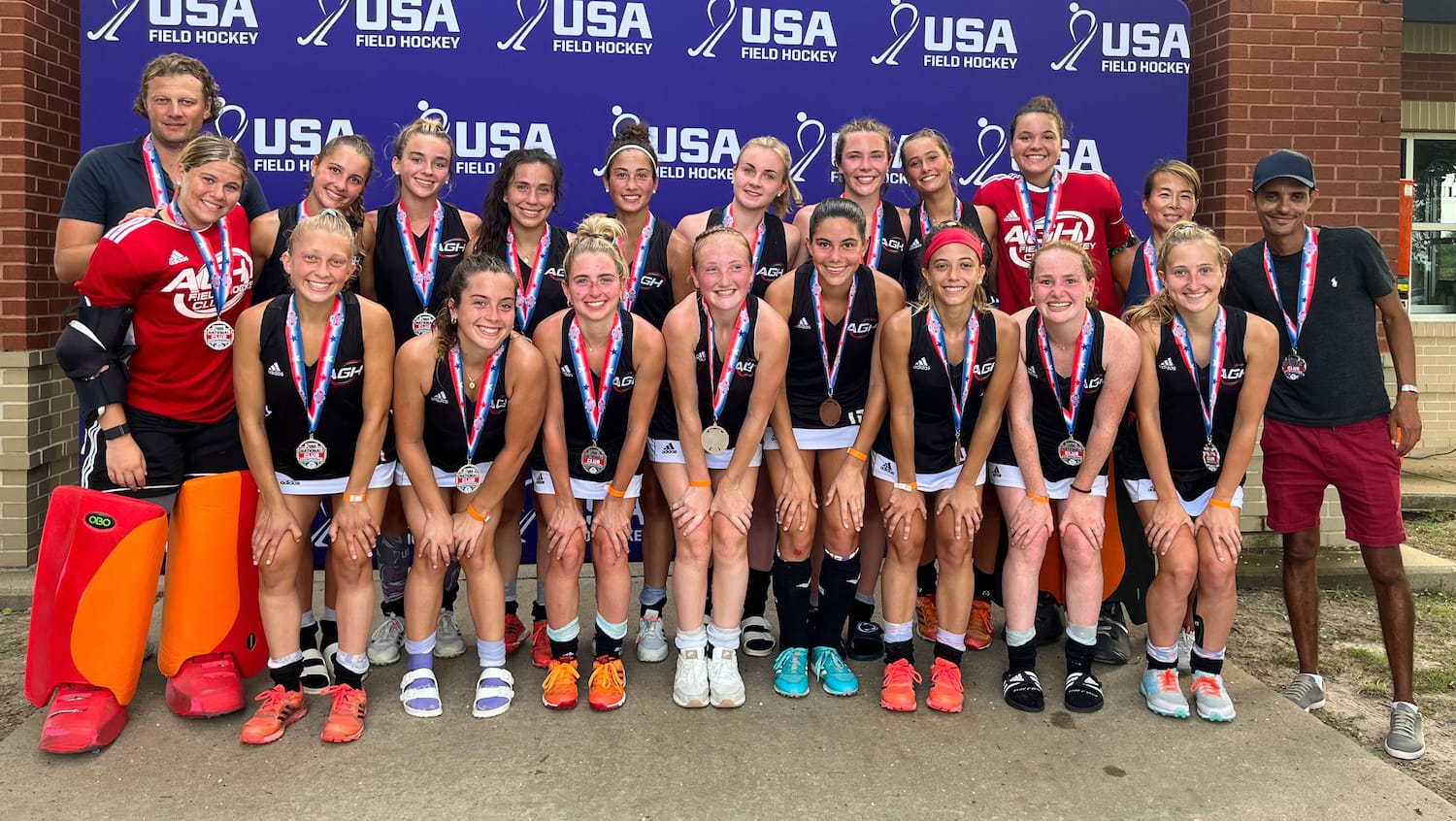 In Alphabetical Order: McKenzie Bloom, Olivia Caponiti, Laetitia Cartellieri, Charlotte Casiraghi, Zoe Eliades, Sofia Fidalgo Schioppa, Violeta Francese, Ellie Goldstein, Delfina Gonzalez Lobo, Olivia McKenna, Natalie McKenna, Hannah Merritt, Klara Mueffelmann, Emma Nahon, Caroline Nemec, Katherine Nemec, Polly Parson-Hills, Ashley Stockdale, Sienna Tejpaul


Head Coach: Rachel Dawson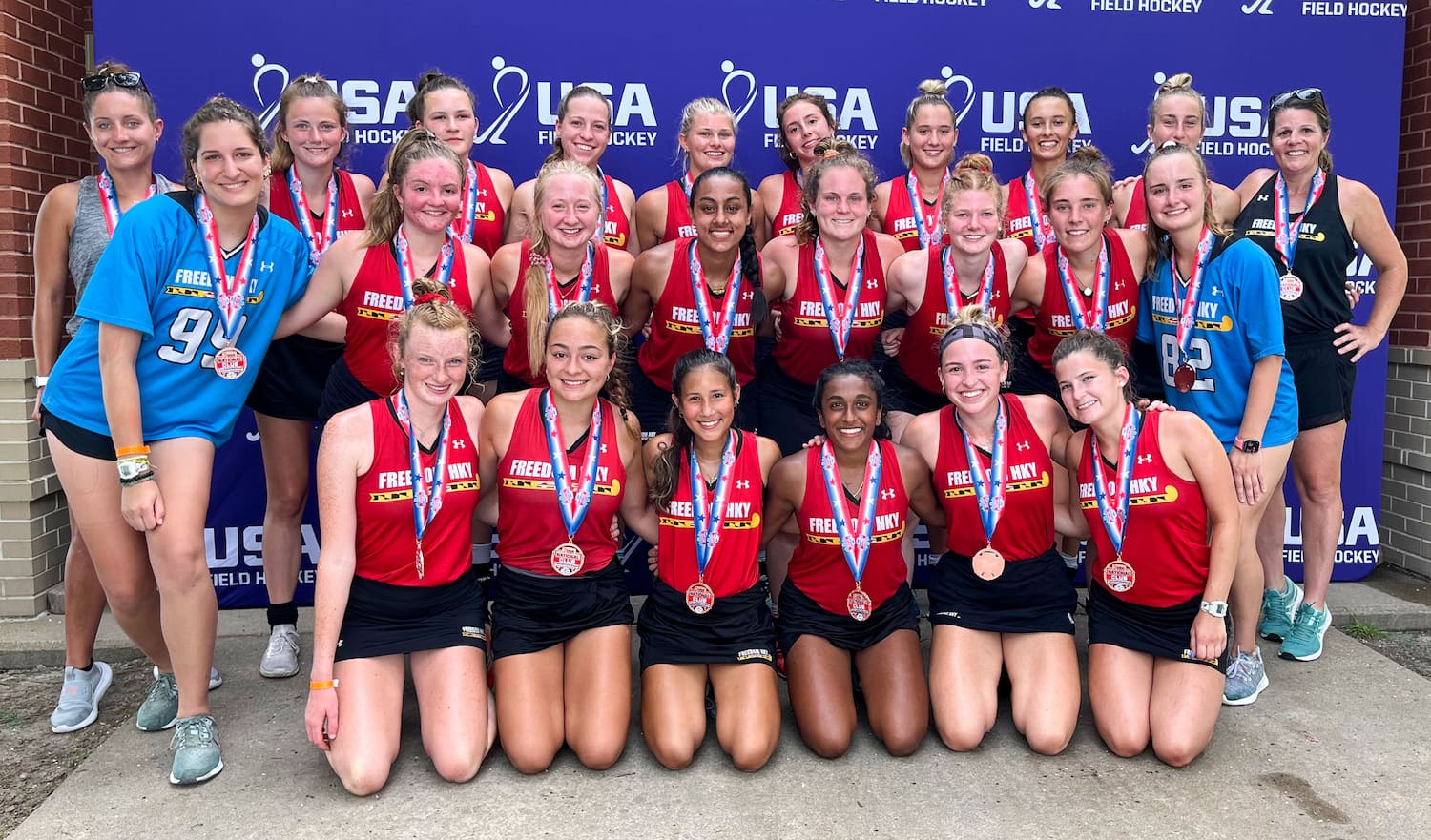 In Alphabetical Order: Sophia Baxter, Piper Borz, Megan Carpenter, Ria Chhina, Therese Delp, Maya Everett, Katie Fichtner, Natalie Forman, Megan Frank, Skylar Gilman, Peyton Guinter, Lana Hamilton, Madeline Kandra, Alyssa Klebasko, Ella Kokinis, Cameron Medinger, Daniela Mendez-Trendler, Avery McComas, Puja Nanjappa, Cypriana Summa, Madeline Vasilios, Lauren Widdowson, Ava Winner, Maeve Zimmer
#NCC2022
All photographs appearing on this site are property of USA Field Hockey/Dan Trevino. They are protected by U.S. Copyright Laws, and are not to be downloaded, reproduced or used in any way without the written permission of USA Field Hockey/Dan Trevino.
If you are college club coach, high school coach, sponsor or media outlet, email communications@usafieldhockey.com.